NC man catches 112 pound catfish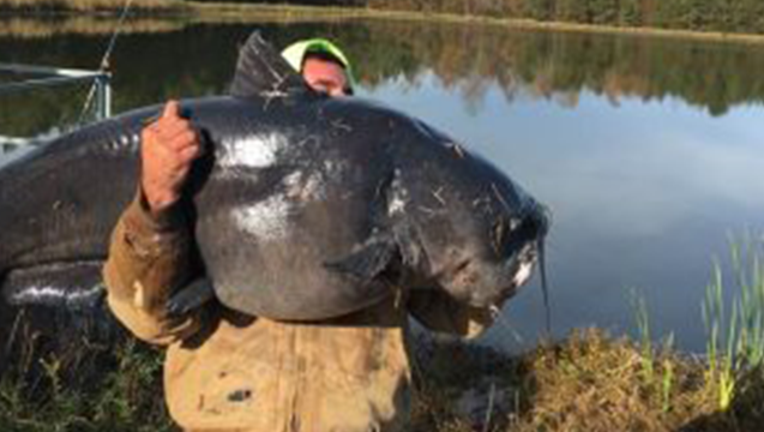 article
NEW HANOVER COUNTY, NC - A North Carolina man caught a huge 112 pound catfish, just five pounds shy of breaking a state record.
WWAY reported that Riahn Brewington caught the huge fish while fishing on his favorite spot on the Cape Fear River the day before Thanksgiving.

Brewington told the station he has never caught anything this big. He also said he was not using a big rod or reel and only had 10 lb. test line on his rod. 

He took several pictures with the fish and posted them to his Facebook page.
"In the water, it felt like it was pretty big," Brewington said. "I thought it would have already snapped the line, but I didn't realize how big he was until I actually got my hands underneath him."