New Port Richey house fire ignites flames at neighbor's home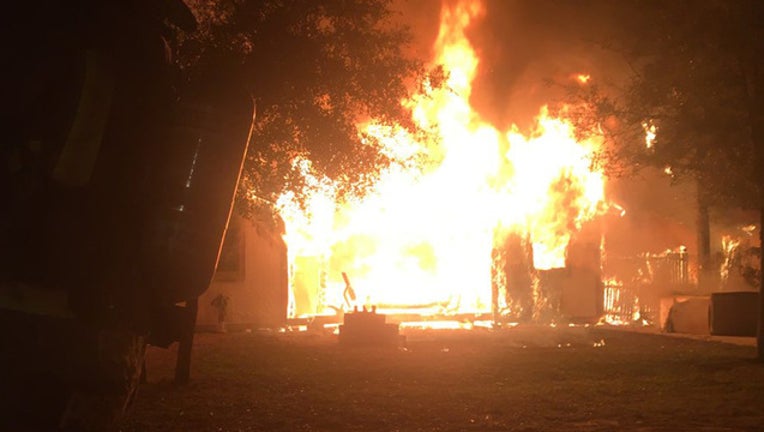 NEW PORT RICHEY, Fla. (FOX 13) - A house fire packed enough heat to cause damage to a neighboring home in New Port Richey.
Pasco County firefighters responded to the homes in the 3800 block of Ford Street early Thursday morning. They said when they arrived, one home was fully engulfed in flames. 
Officials said radiant heat and flames caused the house next door to ignite, and the second home was damaged. Both fires are under control.
They said no injuries were reported. The cause of the fire remains under investigation.