Airbnb owner in another state called Polk County sheriff about possible murder at rental home
DAVENPORT, Fla. - Polk County Sheriff Grady Judd said an Airbnb owner in another state gave detectives the tip that led them to the scene of a murder.
The victim, 29-year-old Xavier Johnson of St. Petersburg, was brought to a Haines City hospital with a gunshot wound and died later, but investigators didn't know where the shooting happened until the Airbnb property owner looked at surveillance video and saw what appeared to be a body being carried out of the home. That owner called Polk County law enforcement to ask for help.
The sheriff's office initially released video over the weekend, showing three unknown men carrying Johnson's body out of the home. 
Detectives said they are still asking for the public's help in identifying them.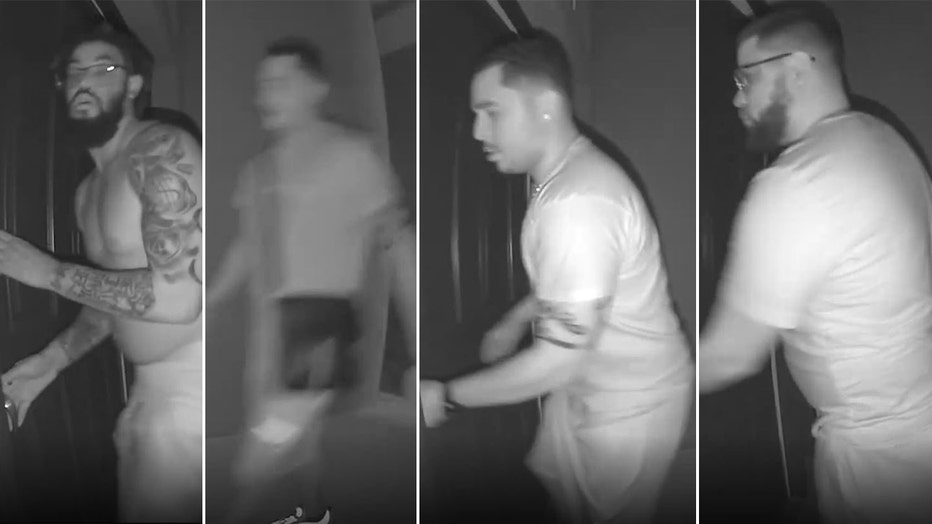 Provided by the Polk County Sheriff's Office
Johnson was staying with others and the group was selling "trafficking amounts of marijuana" from the home since April 8, Sheriff Judd said.
Around 8:30 p.m. on April 13, 29-year-old Justin Jenkins and another man went to the home to "hit a lick," which Judd said means to rob a drug dealer. One of the suspects was carrying a gun.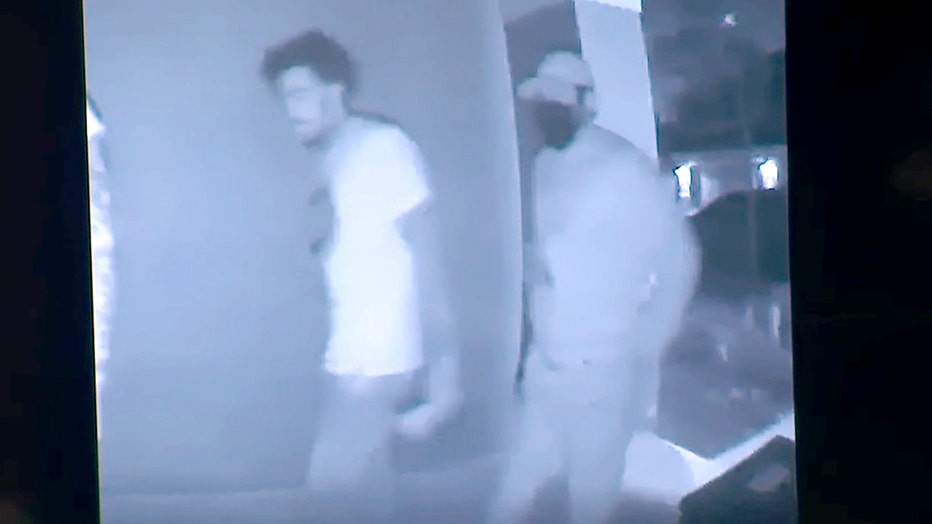 Justin Jenkins (L) and a suspect who Polk deputies hope to identify soon, going into a Davenport-area Airbnb
READ: Florida's top 'Sex Money Murder' members arrested in Polk County's first gang wiretap, sheriff says
Jenkins, who Judd said has 55 previous criminal charges and has done at least three stints in state prison, was arrested in Daytona a day later. 
Judd said there is a $5,000 reward for information leading to the man who was with Jenkins, who was described as a Hispanic male.
Those who wish to remain anonymous and be eligible for the reward are asked to call Heartland Crime Stoppers at 1-800-226-8477. 
Anyone with information is asked to call the Polk County Sheriff's Office at 863-298-6200.