'No swim' advisories issued for 5 Sarasota County beaches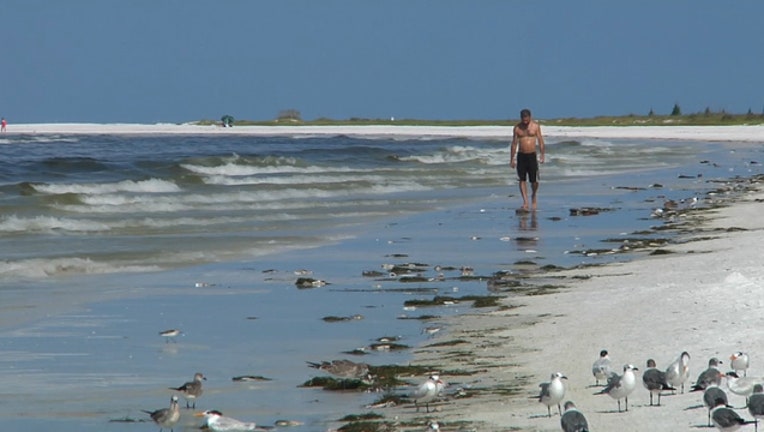 article
LONGBOAT KEY (FOX 13) - Sarasota County is telling residents and visitors to stay out of the water at five beaches after new test results show bacteria levels "outside acceptable limits."
The county says high levels of enterococcus bacteria were found during water quality testing on Thursday, August 23. 
As a result, Sarasota County health officials have issued "No Swim" advisories for the following beaches: Lido Casino Beach, Brohard Beach, Venice Pier Beach, Siesta Beach, and Longboat Key Beach.
The beaches will remain open, but wading, swimming, and water recreation are not recommended. 
County officials said enterococcus bacteria can come from a variety of natural and human-made sources.
READ: Lifeguards remain vigilant as red tide ravages Siesta Beach
Officials believe high levels of bacteria in Thursday's tests are due to natural sources, including a large amount of bird activity, as well as decaying algae and dead fish associated with red tide
Signs with information about the advisory will stay in place until follow-up water testing results meet the EPA's recreational water quality standard, the county said.
The Florida Department of Health in Sarasota County expects to have test results Friday, August 24.
For more information visit https://ourgulfenvironment.scgov.net and click on water monitoring and then bacterial testing to check beach water testing results. Call 941-BEACHES (941-232-2437) or visit www.visitbeaches.org. Visit Sarasota County also provides information about the Sarasota area, including its beaches at www.visitsarasota.org.