Last call for Beer Can Island? Future of private island may be decided in court
TAMPA, Fla. - Hillsborough County leaders are raising concerns over Beer Can Island, a nine-acre spoil island between MacDill Air Force Base and Apollo Beach.
Boaters have been partying at Beer Can Island for decades. 
When it went up for sale in 2017, Johnny Gadd and a few other guys bought the sandy land for $64,000. It seemed like a bargain.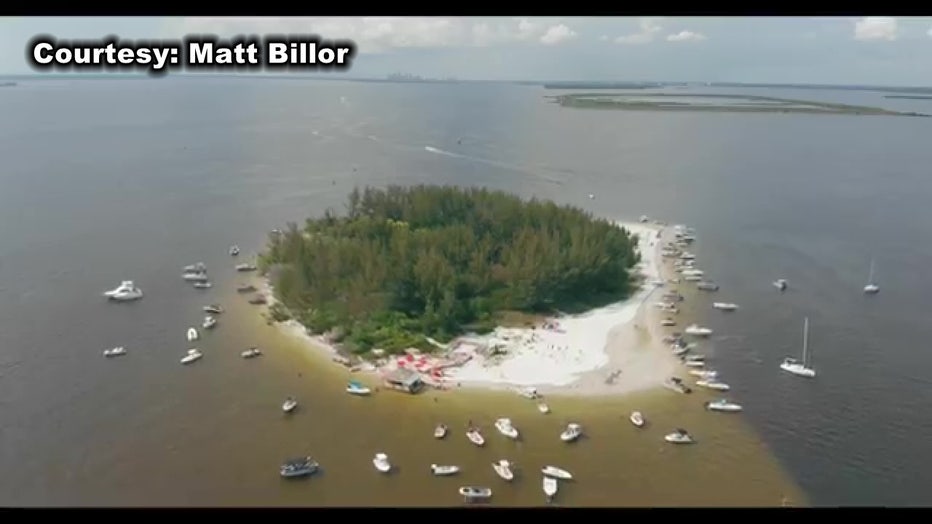 Boaters have been flocking to Beer Can Island for decades. 
"We always wanted to keep it kind of a natural preserve, but also with amenities for humans," explained Gadd, who owns Spin City Discs, a disc golf store in Seffner. 
READ: On the auction block: Own part of Tampa Bay's Beer Can Island
The friends added tiki bars, portable restrooms, and even a giant slide, enticing thousands of visitors.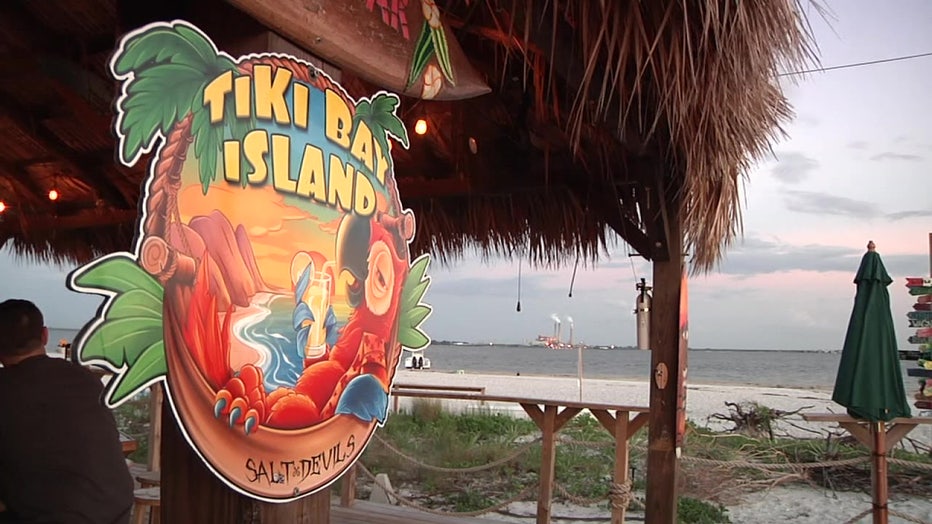 A tiki bar on Beer Can Island. 
Gadd added that if local leaders would embrace work with them, the island would be an attractive destination for both locals and tourists.
RELATED: Owners of Beer Can Island to turn party spot into community attraction
"If you can imagine people living up north this time of year and hearing about Beer Can Island in Florida, a private island, that sounds really attractive," Gadd stated.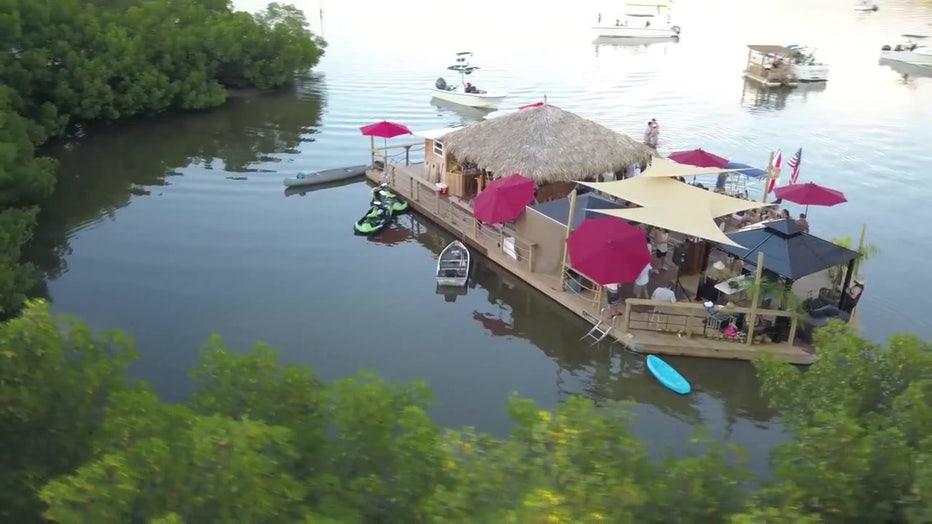 The group who purchased Beer Can Island added amenities. 
But Hillsborough County officials are raising concerns. If someone gets hurt, they say, there's no place for a medical helicopter to land, and it's not easy for sheriff's deputies to protect.
READ: Deputies, good Samaritans rescue 11 from sinking boat off Beer Can Island
"Somebody is going to get hurt on that island," stated Hillsborough County Commissioner Michael Owen. "Somebody is going to get sick, and we're not going to be able to get to them, and people are going to ask why, and they're going to point to the Board of County Commissioners."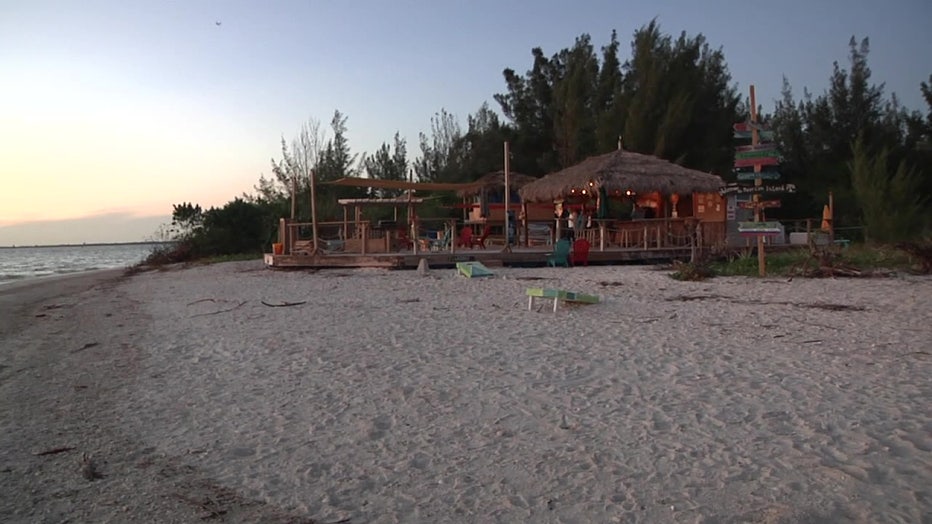 The owners of Beer Can Island put in a tiki bar. 
Owen wants Beer Can Island, officially known as Pine Key, designated as a private preserve. That designation would close the bar. 
The island's owners say it would also violate their private property rights.
"We're not going to roll over and turn this into a bird conservatory or whatever they want to do with it," Gadd stated.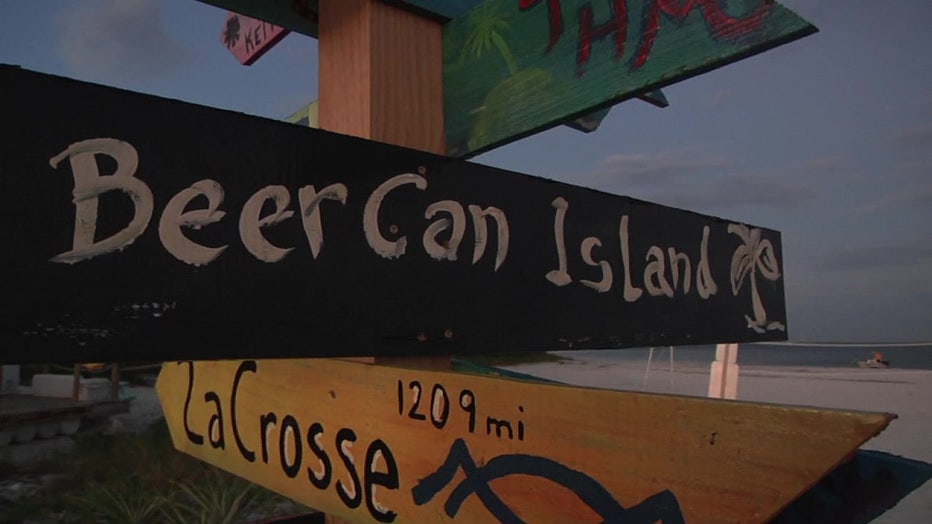 Owen says the owners will have time to argue their case before county commissioners. He says the issue will have at least two hearings before any decisions are made.  
If differences can't be resolved, the future of this private island could be decided in court.