Oklahoma cop drives donkey to safety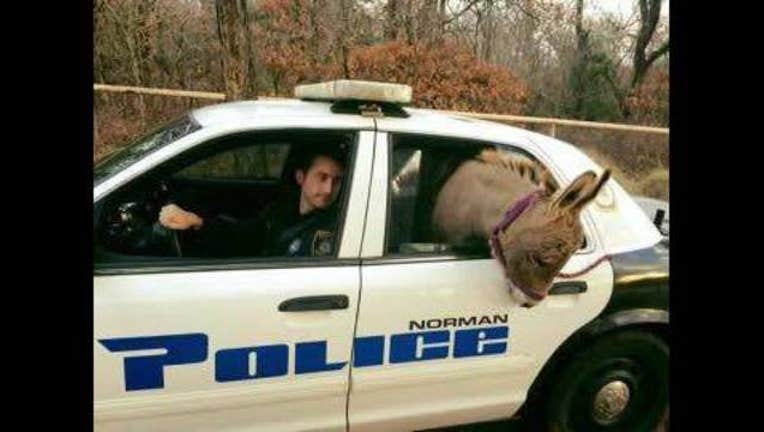 article
HOUSTON (FOX26) - A Norman, Oklahoma police officer is getting some internet attention today. This morning he responded to a call about a donkey on the loose. Officer Canaan caught the animal and transported him to a safe location It's the method of transportation that's unique. Here's the post from the Norman Oklahoma Police Department Facebook page:
Our officers encounter unexpected things every day while on-duty. This morning, Officer Kyle Canaan responded to a call regarding a donkey on the loose in the 8100 block of 120th Avenue NE. To ensure the safety of the animal, he helped transport the donkey to a nearby home for safe keeping until its owner could be located.
It's not everyday that you see a donkey in the backseat of a police car!