One dead after shooting on Interstate 4 in Hillsborough County
PLANT CITY, Fla. - A 17-year-old has died after being shot on Interstate 4 Monday, according to the Hillsborough County Sheriff's Office.
Deputies and troopers with the Florida Highway Patrol responded to a report of shots being fired in the eastbound lanes of I-4 near McIntosh Road around 3:30 p.m. When they got to the supposed scene, there was no obvious evidence of a shooting.
Meanwhile, a car, riddled with bullet holes, pulled up to South Florida Baptist Hospital in Plant City with a 17-year-old male shooting victim. He was unconscious when the driver and another passenger, both minors, brought him in. The teen died a short time later.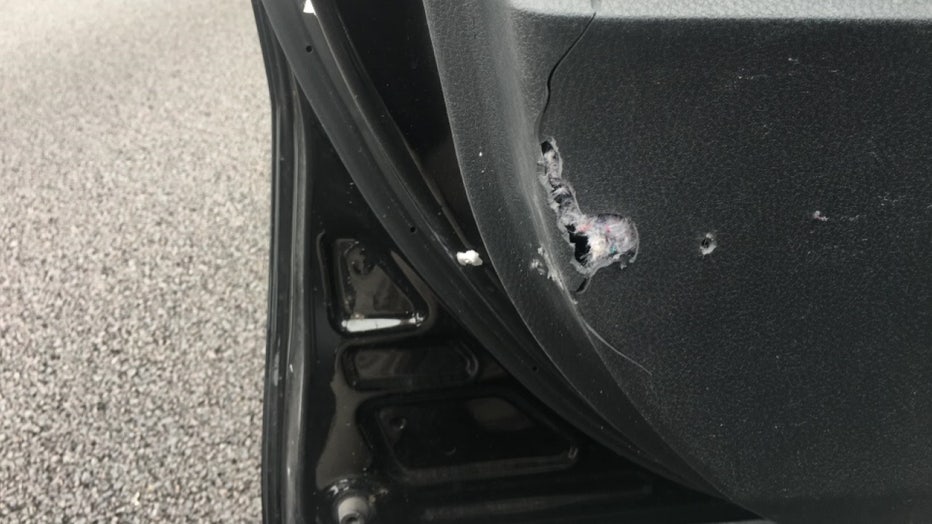 The driver and passenger were unharmed.
Investigators waled the area of eastbound I-4, from Strawberry Crest High School to Forbes Road, and found what they believe to be evidence of the shooting, but they did not provide any details.
"At any time, any of those rounds could have struck another innocent person. we don't believe at this point that this was a random act of violence. we believe the victims in that car were targeted for some reason or another," said Maj. Frank Losat with the Hillsborough County Sheriff's Office.
The sheriff's office is looking for a late-90s tan or gold Ford Taurus in connection with the shooting.
Anyone with information about the shooting should call 813-247-8200.
This is a developing story. Check back for updates.