One month later, loved ones continue search for missing Tampa man last seen in Ybor
TAMPA, Fla. - Family and friends of a missing 24-year-old Tampa man led a search near DeSoto Park Friday, a little more than one month after his disappearance.
Searchers focused their search efforts on the neighborhood near DeSoto Park, where the cell phone belonging to John Larson, 24, last pinged in the early hours of his disappearance. Days later, his sister found a shirt similar to the one Larson was wearing the night he went missing near the park.
"I don't want to believe that my son is deceased," said Joann Pitts, Larson's mother. "But the glimmer of hope is really dimmer. And so between me, my husband, my daughter, I'm trying to keep us all strong."
The search area, which included a field on Bermuda Avenue and the mangroves along McKay Bay, is about two miles away from where Larson was last seen. 
The 24-year-old had plans to meet up with friends in Ybor City on the evening of April 26. He texted his friends that night, just before midnight, to tell them he had parked, but he never showed up.
Surveillance video captured Larson's blue pickup truck turning left onto North 15th Street from East Palm Avenue around 11:30 that night.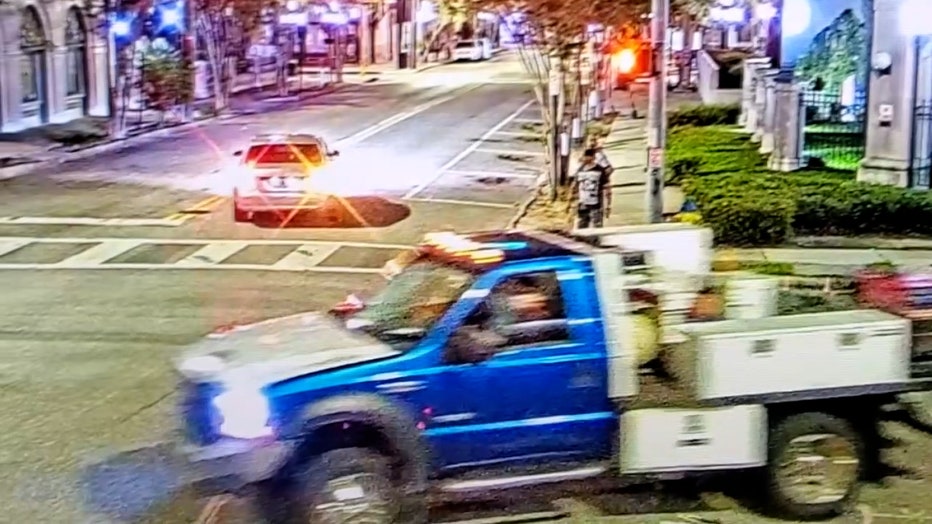 Surveillance image showing John Larson's blue pickup truck in Ybor City on the night he went missing.
The next morning, his truck was found parked on East 11th Street near the Hillsborough Community College Performing Arts Center.
PREVIOUS: Private investigator joins search for missing Tampa man last seen in Ybor City
It's a confusing mystery, but family and friends are convinced foul play was involved. They told FOX 13 that Larson was a new father who loved his little girl, adding that he would have never voluntarily walked away.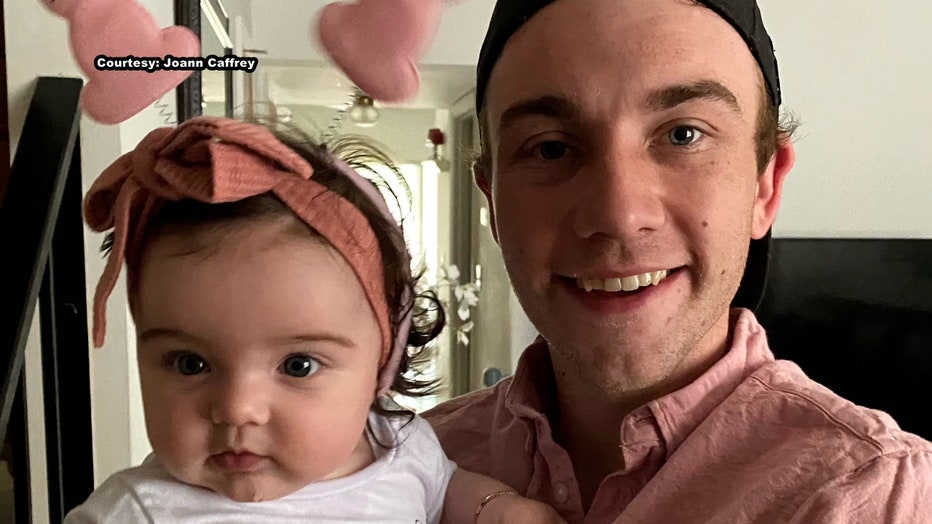 Photo of John Larson provided by Joann Caffrey
Over the past few weeks, Larson's family has been searching for him nonstop. They've been putting up fliers across Ybor City, while canvassing the area, asking people nearby if they saw Larson that night. They've said they're really relying on the public's help, because there's not much surveillance video to help them piece together what exactly happened.
RELATED: Family offers reward in hopes of finding son who vanished in Ybor City
The Tampa Police Department said they also continue to search and have received several clues and pieces of possible evidence, but wouldn't elaborate. TPD also posted Larson's photos on Facebook Friday, along with maps showing his last known whereabouts.
If you have any information, give Tampa Police a call. In the meantime, Larson's family and friends began the search at Desoto Park at 10 a.m. The public is invited to join in.