Oreo introduces new flavor for Valentine's Day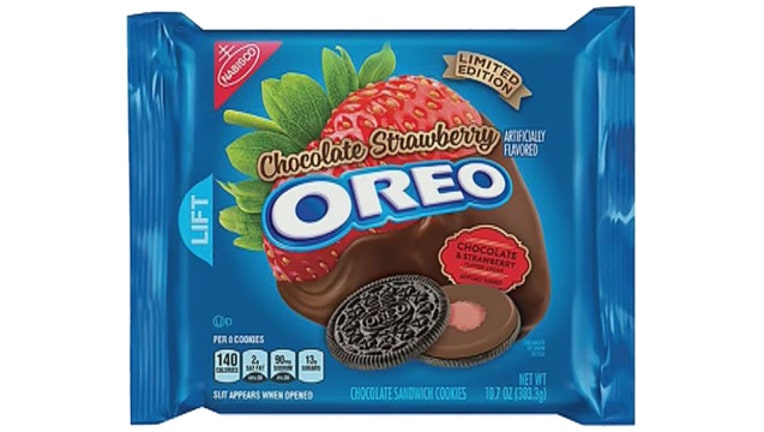 (FOX 13) - Oreo has become known for combining its iconic, icing-filled chocolate sandwich cookies with flavors from mint, to candy, to other kinds of desserts.
The latest flavor combination comes just in time for strawberry season – and Valentine's Day. Oreo released chocolate strawberry cookies and they look delicious.
This flavor combination pairs the chocolate cookies with a chocolate filling - with a circle of strawberry crème filling in the center. They're available now through February 14.
Past flavor combinations have included key lime pie, chocolate chip cookie dough, peanut butter, Swedish Fish, mint, berry cream, birthday cake, golden cookies with lemon filling, golden cookies with crème filling, and golden cookies with marshmallow crispy flavored crème.