Orlando group hopes to lure MLB team with $1.7 billion stadium pitch
ORLANDO, Fla. - Orlando Magic co-founder Pat Williams unveiled plans for a new 45,000-seat, domed baseball stadium Tuesday afternoon. It's part of a proposal, now four years in the making, to lure a Major League Baseball franchise to Central Florida.
Williams' scouting group, the Orlando City Baseball Dreamers, shared one rendering of the proposed stadium with the Orlando Sentinel over the weekend ahead of the press conference.
The pitch to the Rays, or any other MLB team interested in relocating to the Sunshine State, is to build a brand-new stadium complex on a 35-acre plot in the heart of Orlando's tourist district. The new stadium would be located on International Drive, just across from SeaWorld. The development would also include retail shops, restaurants, office space, and 1,000 hotel rooms.
William said Rick Vaughn, former longtime Tampa Bay Rays vice president of communications, was a "wonderful counselor" to him throughout the process.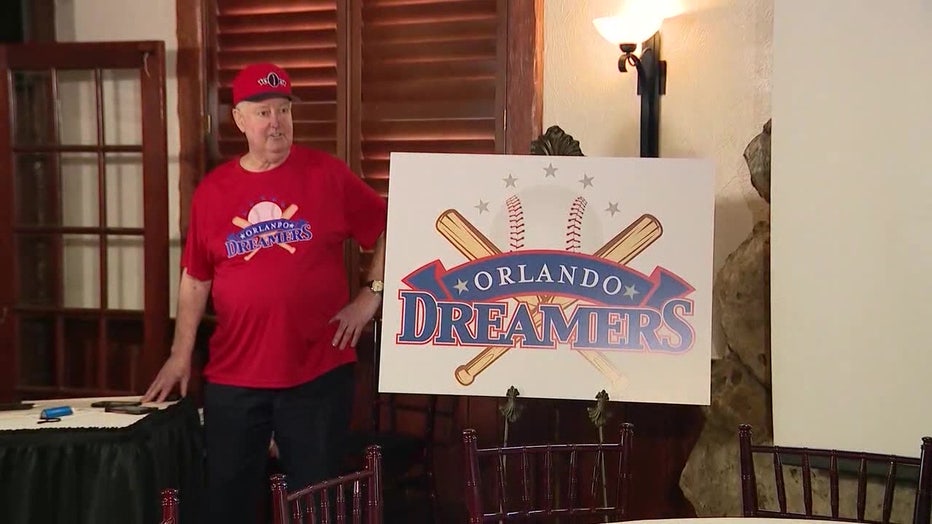 Pat Williams next to Orlando Dreamers sign.
As far as who would move into the ballpark, if constructed, William said it ideally would be an existing MLB team, or they will have to dig into expansion, which would require competing against other cities, like Nashville.
The Rays told FOX 13 they have no comment. A spokesperson for Tampa Mayor Jane Castor said she is "confident America's best baseball team will remain in Tampa Bay for many years to come."
Even after St. Petersburg chose the Rays' proposal to redevelop the Gas Plant District, they have yet to commit to remaining in the city. At the time of this writing, St. Pete city officials have not responded to comment.
MORE: Rays not ready to commit to St. Pete despite mayor choosing team's own plan to redevelop Tropicana Field site
While Orlando may seem like a long shot, Williams' plan includes a significant amount of public funding to sweeten the deal, something several leaders in the Bay Area, and from far further locales have been reluctant to agree to commit.
Williams' new stadium will cost an estimated $1.7 billion. He hopes to convince the Orange County Tourist Development task force to commit nearly a billion dollars in funding from their Tourist Development Tax, which brings in hundreds of millions of dollars every year and is specifically designed to help fund tourism projects.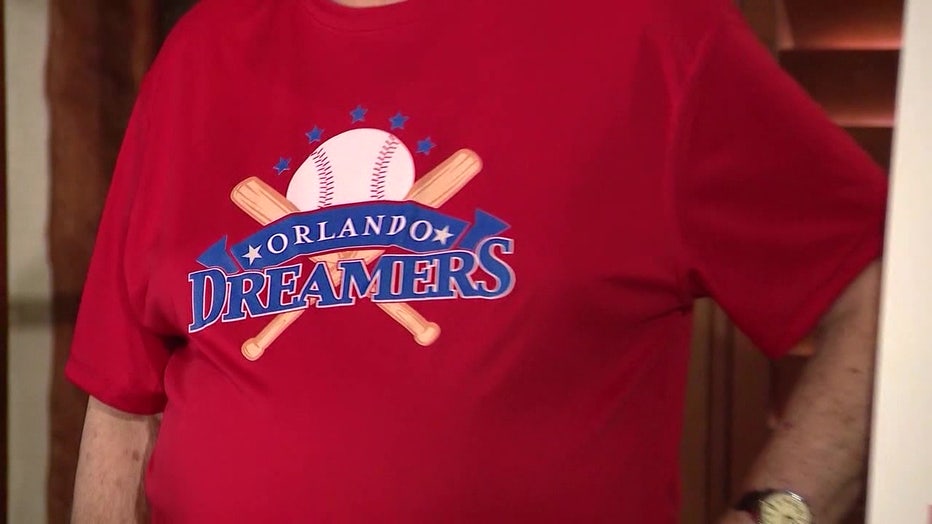 According to the Sentinel, Williams has already applied for the funding. His group says the remaining cost would be covered by the owner of whichever MLB team, be it the Rays or an expansion franchise, decides to re-home themselves in Orlando. 
RELATED: 'Prepared to negotiate': Hillsborough unfazed after St. Pete chooses Rays redevelopment plans for Tropicana
While his vision seems to give Rays' ownership the kind of financial support they've been holding out for, there's no guarantee he'll be granted the funding.
Orlando already has several other entities that have applied for TDT funding, including Camping World Stadium and the Orange County Convention Center. Unlike in the Bay Area, where mayors in both Tampa and St. Petersburg have repeatedly expressed an interest in getting a deal done with the Rays, Orange County leaders have not said publicly whether they'd support Williams' pie-in-the-sky dream to bring Major League Baseball to Mickey's backyard.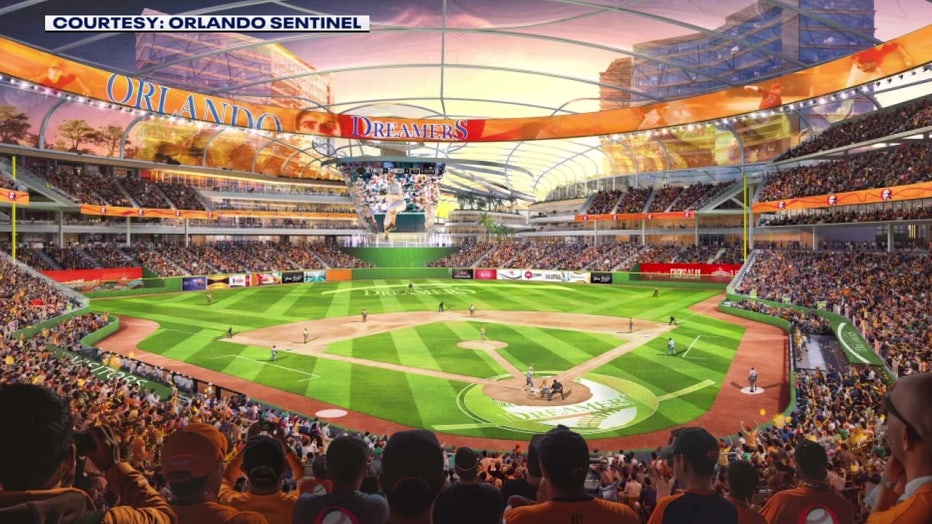 File: Proposed baseball stadium in Orlando. Courtesy of the Orlando Sentinel. 
The full-court press, however, does put a little more pressure on Bay Area leaders to come up with the funding to convince Rays ownership to keep the team. 
With things still unsettled in the Bay Area, and Rays' owner Stu Sternberg stating he needs a deal by the end of the year, Williams believes he can work his magic to bring Major League ball to Orlando.