OUCH! Classic Mercedes drives onto Ferrari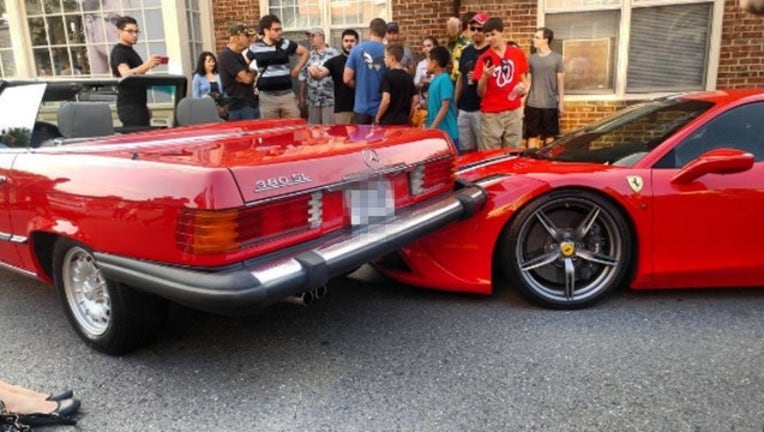 article
GREAT FALLS, Va. - Saturday was not a good day for two car owners in Great Falls. 
A woman driving a classic Mercedes Benz near Katie's Classic Cars and Coffee reversed her vehicle and wound up on top of a Ferrari! 
Both the Mercedes 380SL and Ferrari 458 Speciale were damaged in the accident, which is likely to be especially costly for the owner of the Ferrari, which retails for just under $300,000. 
Fairfax County police arrived at the scene to help the drivers of these vehicles exchange information. However, no one was charged for the fender-bender.
Watch video of the dramatic scene below.