Pallbearer killed at 10-year-old DC girl's funeral remembered as loving father
WASHINGTON - The 30-year-old man who was killed at 10-year-old Arianna Davis' funeral service on Tuesday leaves behind a child around the same age as the one he was trying to help bury.
Ronald Banks' family describes him as a "loving father." His son's grandmother says he was happy and doing the right thing serving as a pallbearer.
FOX 5 spoke with the grandmother of Ronald Banks' son. She only asked not to be identified.
"I'm hurting," the woman said. "My heart is hurting. I'm sick in my stomach. I'm in disbelief. I just can't believe it. It's just a hard pill to swallow because you know you don't see nothing like this coming."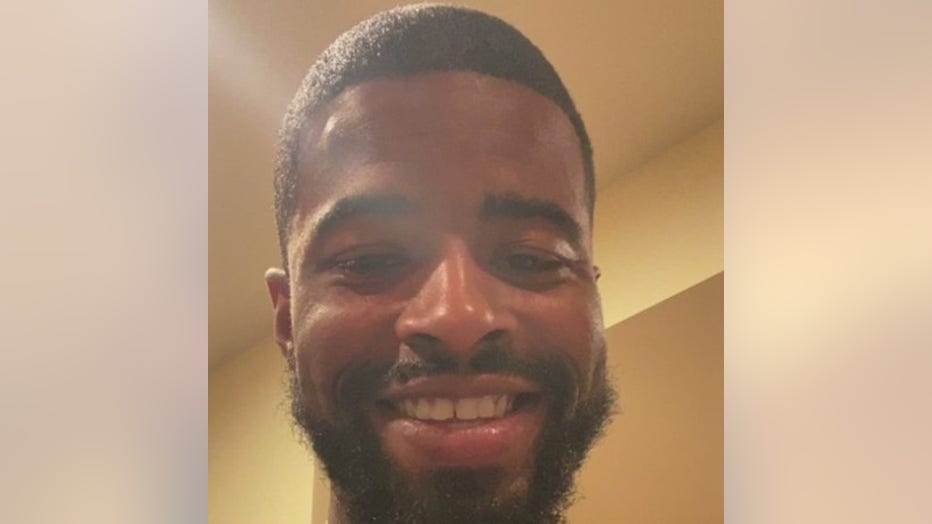 Banks, the woman said, had just turned 30 in January.
According to Prince George's County police, Tuesday's shooting at Washington National Cemetery had to do with a long-standing business dispute between two funeral homes.
Multiple sources are now claiming the funeral home owner charged with murder, 48-year-old Wilson Wesley Chavis, was served a peace order at the cemetery before confrontations arose and gunfire erupted.
FOX 5 located a Temporary Peace Order that expired the morning of the shooting due to the petitioner not appearing for an 8:45 a.m. hearing.
On Thursday, a spokesperson with the Prince George's County Sheriff's Office confirmed the only legal way to serve a peace order is through their office. The legal language later shared with FOX 5 states, "Except as provided in paragraph (2) of this subsection, a law enforcement officer immediately shall serve the temporary peace order on the respondent."
The spokesperson also confirmed they were not aware of a new peace order nor was their office on the grounds to serve one on that day.
The anger and frustration lingers after the funeral service for an innocent 10-year-old killed ended deadly. 
"This was senseless; a senseless killing that should never have happened on a burial ground. A sacred ground?" said the grandmother. "There's no winners in this. There's no winners cause my grandson's father is gone forever. And [Davis'] in prison, probably for the rest of his life. So there's no winners."
Some with close knowledge of the situation claim at the end of the day, the dispute and shooting stem from competition over city dollars.
D.C. Superior Court does facilitate a Crime Victims Compensation Program that provides financial assistance and reimbursement to D.C. crime victims or families, if eligible.
FOX 5 obtained a document that shows the total amount awarded to victims was $5,610,529 in 2018, $5,533,272 in 2019, $5,185,057 in 2020, $4,765,528 in 2021 and $5,262,688 in 2022. D.C. Superior Court did not have information for funds paid out in 2023 so far.
It's also important to note the program covers a range of services that a court spokesperson says are funded by fines, fees, and a certain USDOJ office grant. Program assistance includes up to $3,000 for adult mental health counseling, $6,000 for a child's mental health counseling, up to $1,000 to replace home doors, windows or locks, and up to $10,000 for funerals.
In Upper Marlboro, the hearing for the suspect in Tuesday's funeral shooting was supposed to be held on Thursday. That hearing was rescheduled for Friday.
No one from any of the two funeral homes involved has responded to FOX 5's requests for comment.