Parking garage partially collapses at Jacksonville, Florida hospital: officials
JACKSONVILLE, Fla. - A parking garage at Ascension St. Vincent's Riverside Hospital in Jacksonville partially collapsed Tuesday, a spokesperson for Jacksonville Fire Rescue Department confirmed to FOX 35 News.
There are no reported injuries at this time, officials said.  
In a tweet, the Jacksonville Sheriff's Office asked residents to avoid the St. Johns Avenue and King Street intersection, where the hospital is located, due to the "industrial incident."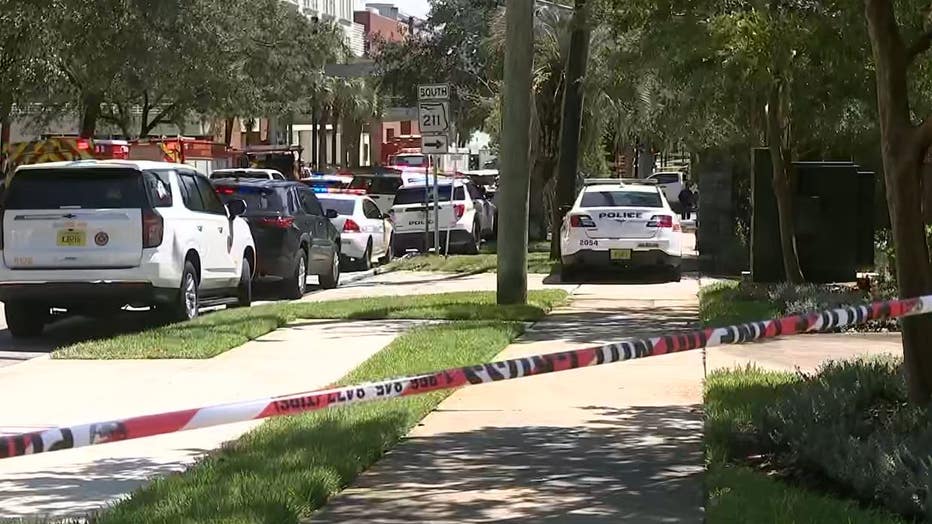 Theres a heavy law enforcement presence at the Ascension St. Vincent's Riverside hopsital in Jacksonville, Florida, after a parking garage partially collapsed Tuesday, officials said. (Photo via FOX News Edge/WFOX)
The King Street entrance to the hospital's emergency room is closed.
FOX 35 News reached out to Ascension, but did not immediately receive a response back.
This is a developing story. Check back for updates.