Pasco County grows into sports destination, gives boost to local businesses and residents
WESLEY CHAPEL, Fla. - Pasco County is cementing its foothold as a sports destination, giving a big boost to local businesses and residents, according to the latest tourism impact report.
A new report from Pasco County's sports tourism agency, Florida's Sports Coast, found visitors spent more than $636 million in fiscal year 2022 in Pasco County, up 24% from 2021.
"Our diversity and who we are as a youth sports destination caters over to 24 different sports, any ranging from figure skating to hockey to pickleball to paddle to lacrosse, the tennis, anything you could do outdoors," said Adam Thomas, the executive director of Florida's Sports Coast.
READ: Family-owned company honored for 100 years of business in Pasco County
The county's growth brought in more businesses and jobs to the area as new sports venues popped up in the last five years. 
"When we came out of the ground, we had, I think, four hotels close by to us, and [now] we have nine. So from an economic standpoint, we've contributed massively to that growth," said James Mitchell, the CEO of AdventHealth Center Ice in Wesley Chapel. "We're doing 18 large-scale hockey tournaments this year alone, and we'll continue to expand as long as we have space available."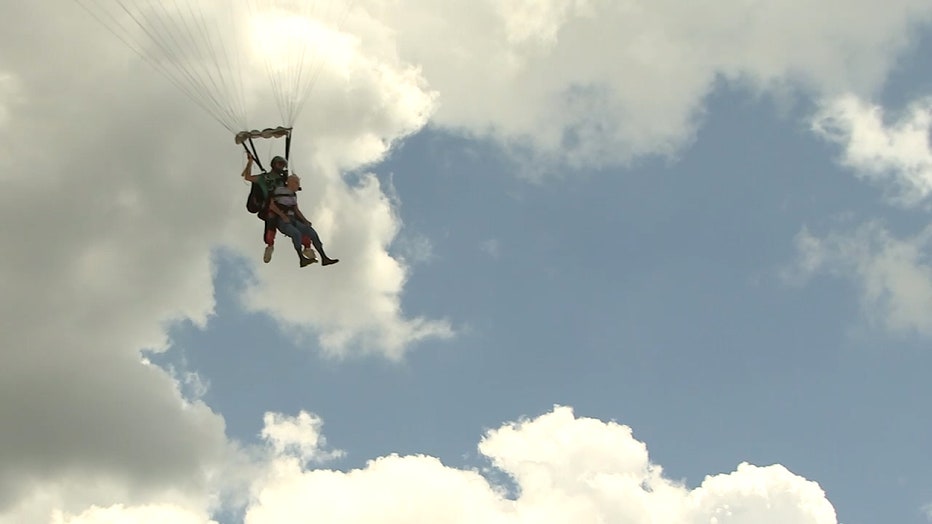 The sports interests attracted to the county are not just for competition events for the young and old. There are leisure sporting activities growing locally as well.
"Skydiving is a big attraction for us and a big goal for us, because people come from 46 different countries around the world to actually skydive in Zephyrhills," said Thomas.
MORE: Sarasota designer's handbag to be raffled off during Super Bowl LVII events to help NFL Charities
Pasco County leaders started marketing the area as a sports destination in 2019, and they have not looked back.
"As a dad with a son that plays competitive travel baseball, we get to stay in our own home," said Thomas. "These events that we're bringing in, we get to stay in our own home, sleep in our own beds, play at our own fields."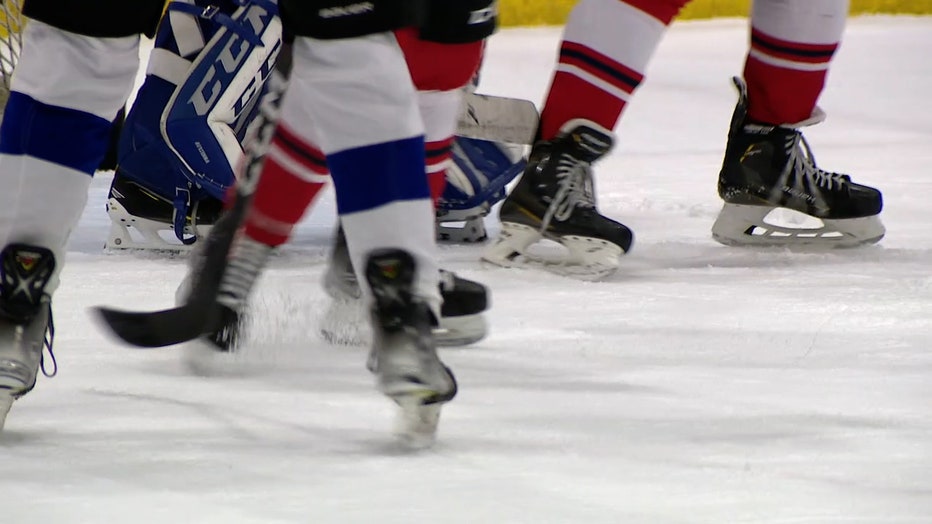 Pasco County residents also get to skate at their own rinks, growing programs at AdventHealth Center Ice like the "Learn to Skate" program for children and adults.
"We have over 700 participants in it, which is up from 500 last year. And it's just been growing ever since," said Mitchell. "We plan to continue to expand our hockey offerings and figure skating offerings."
Mitchell added that the center just started a synchronized skating team, and the team will compete in some national competition in the next couple of years.
PREVIOUS: From Tampa Bay to 'Champa' Bay: How Tom Brady forever changed sports in Florida
The growth is also giving local families a hand in shaping Pasco's new sports image.
"If we didn't bring these events in, then these families, including myself, would have to go and stay in hotels, spend more money. But we're actually bringing them in and offsetting some of those costs," said Thomas.
The other sports venues in Pasco County include the Wiregrass Ranch Sports Campus and the Sarah Vande Berg Tennis and Wellness Center, and both facilities have seen events and sports offerings expand over recent years. Thomas said they plan to keep growing the county's image as a sports and tourism destination.