Pasco County man stalks victim after she refused to go on date, deputies say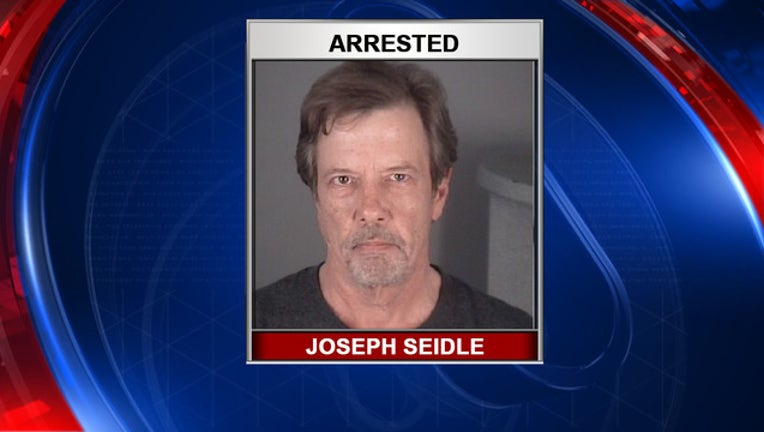 LAND O' LAKES (FOX 13) - A Pasco County man obtained a victim's address through a website after she refused to go on a date with him, deputies say.
Pasco County deputies arrested 62-year-old Joseph Seidle on Tuesday. According to officials, Seidle asked the 22-year-old victim out on a date on two separate occasions while she was working, but she said "no." 
After, Seidle asked one of her coworkers for her full name, investigators said. He searched her name on Google and found a biography, which included a link to a recent obituary for her mother. He found her address through the Pasco County Property Appraisers' website, officials said. When he obtained it, he  mailed a letter to the 22-year-old saying that although she rejected him, he could tell that "she really meant yes."
Seidle was arrested and faces a stalking charge.