Pasco County riding association creates friendly atmosphere of competition for horse lovers
HUDSON, Fla. - Lily Troxell, 14, enjoys riding horses.
"I love it. Actually, I come out here almost every barrel show that they have, and it's just something that I love doing," Troxell said.  
She is part of the Pasco Horsemen's Association, a non-profit organization that trains the next generation of horse lovers. 
"It's a really great place to start for kids," explained Gina Crawford, treasurer for the Pasco Horsemen's Association. "There's no pressure. It's very family-friendly. Everybody helps everybody out here and we think that's important for the children to learn, you know, and get help from the older people." 
READ Small horses can provide big boost to patients of all ages
The close-knit club was started when a local family donated land in the early '70s.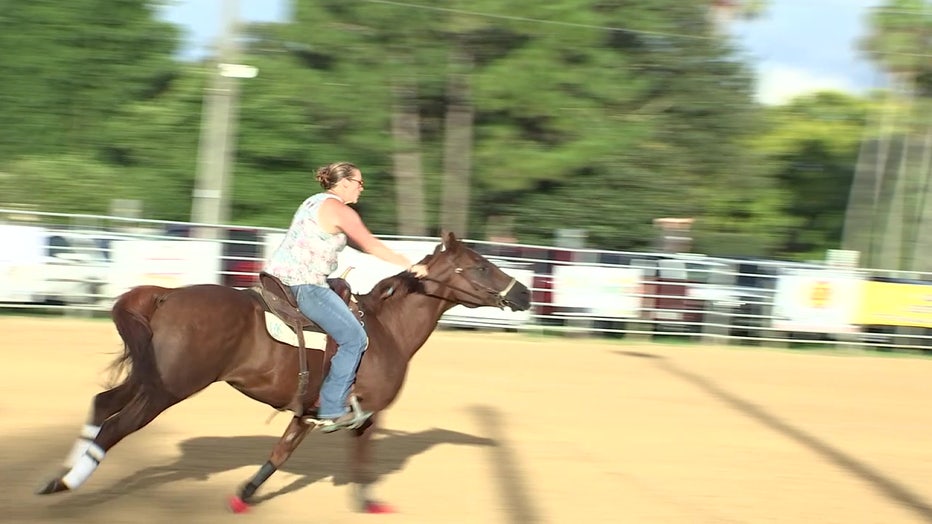 "Some of our members have been coming for years and years, since they were small kids, you know, so it's really been set in the neighborhood and it's something we're only one left in the area like this," Crawford commented. 
The Horsemen's Association is run by volunteers like Monica King. She began riding here 25 years ago with her parents. Now, she comes with her daughter. 
READ Brooksville center combines physical therapy, horses to help those with disabilities
"Always been the place to go," she said. "We come up here twice a week for practice, even though we have an arena at home."
The group has a riding competition every month to foster a family atmosphere.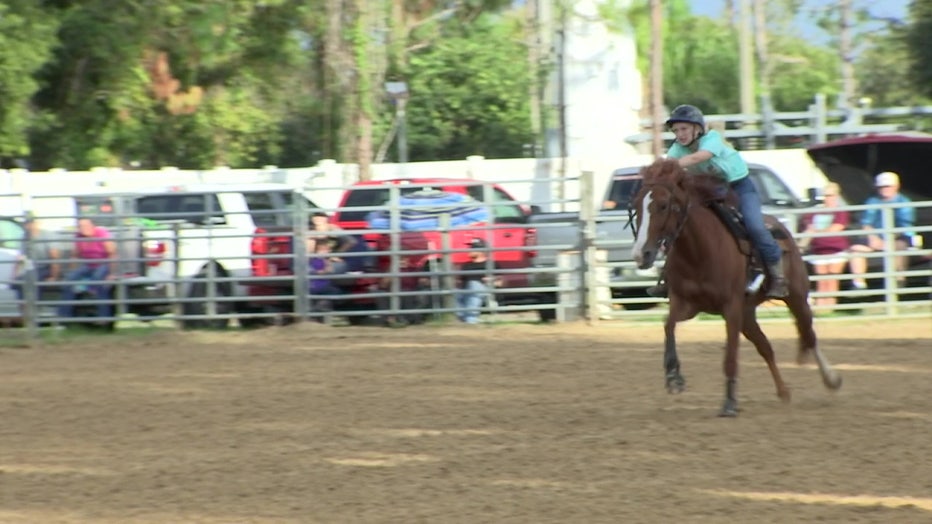 "It's very nice to have everybody out here and everybody running and everybody friends, everybody talks," shared Troxell. "Everybody's helping each other. It's really nice." 
That environment makes Gina happy. 
READ Take a trip to the top of Pryor Mountain, home to descendants of 'Cloud the Stallion'
"It does make you smile," she shared. "That's what we're here for. That's why we do it. It's a lot of work. It's a lot of time, but it's worth it in the end. When you see all these little kids smile and holding their trophies and their ribbons, and it makes it worth it."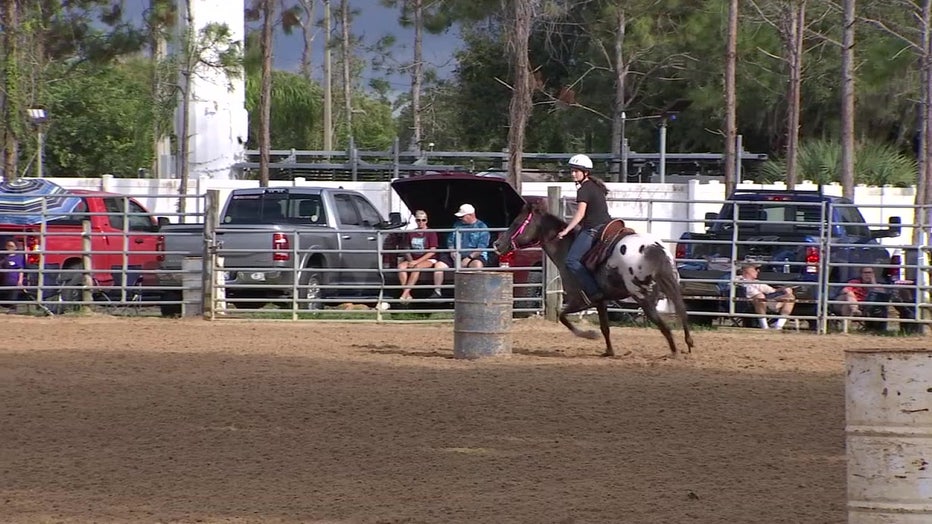 That worth provides a place for children and adults to enjoy the pleasure of riding horses. 
Later this month, the association will hold its 4th Annual Pasco Sheriff's Office K9 benefit.
LINK: Learn more about the Pasco Horsemen's Association at https://pascohorsemens.org.