Pasco deputies collect supplies for Panhandle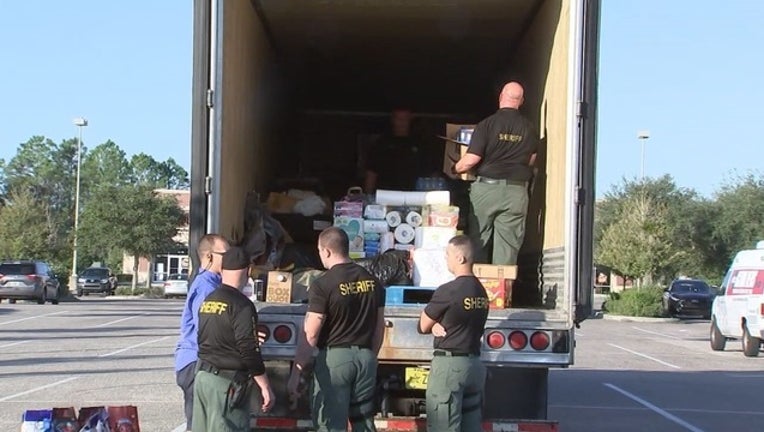 article
ODESSA (FOX 13) - The Pasco County Sheriff's Office is the latest Tampa Bay area law enforcement agency to offer assistance with disaster relief in cities ravaged by Hurricane Michael. 
On Sunday morning, deputies parked a semi truck in at the former Target store on Suncoast Parkway in Odessa, and invited community members to help fill it with donations. 
As soon as deputies opened the semi truck hatch, the car loads started rolling in. 
Leanne Stibbard brought a trunk load of food, water and pet supplies. 
"We had a lot left in our hurricane kit so we just wanted to share it with them," Stibbard explained. She has family in the Panama City area, and stayed in contact with them during storm.
Deputies were asking for bottled water, non-perishable food, baby wipes, and trash bags. Community members listened, but included additional items to make sure that anyone who was forced out of their home, or lost it in the storm, has everything they need. 
"We went and bought different supplies tampons, pads, things that people usually don't think about," said Katherine Terrero, a mother who showed up with a van load of items and a 9-year-old son who was eager to help people in need. 
"Everyday he'd ask what was going on and we'd check everything."
The drive wrapped up at noon, and the semi truck was on the road shortly after.