Pasco sheriff: 12 arrested on human trafficking charges after 16-year-old girl suffers abuse for two weeks
NEW PORT RICHEY, Fla. - Pasco County Sheriff Chris Nocco announced the arrests of 12 people Wednesday following a human trafficking investigation that centered around a 16-year-old girl who suffered abuse at every turn.
According to the sheriff, the teenager ran away from home in late November following an argument with a relative who's acting as her guardian. That kicked off a two-week period during which detectives said she was abused by people who said they would help her.
"I just want to say how quickly things can escalate. She was only missing for two weeks. Two weeks she was missing and all this happened to her," Sheriff Nocco said. "This is the sad reality for this girl. This is not a movie, this is a girl's living hell that she went through. These are the things: Drugs, alcohol, sex, coercion. These are all the things that go on when you're trafficking."
READ: Hillsborough Sheriff's Office unveils firearms lab aimed at analyzing guns found at crime scenes
During a news conference Wednesday, the Sheriff Nocco was joined by Hernando County Sheriff Al Nienhuis and Florida Attorney General Ashley Moody. Nocco said the abuse began when the teen was searching for her guardian's pool cleaner, 43-year-old Stephen Graham, with whom she'd already had a sexual relationship.
Investigators said, while the girl was walking in the area of US 19 and SR 54 in New Port Richey, 57-year-old John Malley picked her up and asked if she wanted to go home with him for a shower.
"You're an absolute moron! What is wrong with you?" Nocco said about Malley. "I mean, unless you're just an absolute deviant, which he is. He is an absolute deviant. That's a predator in my eyes."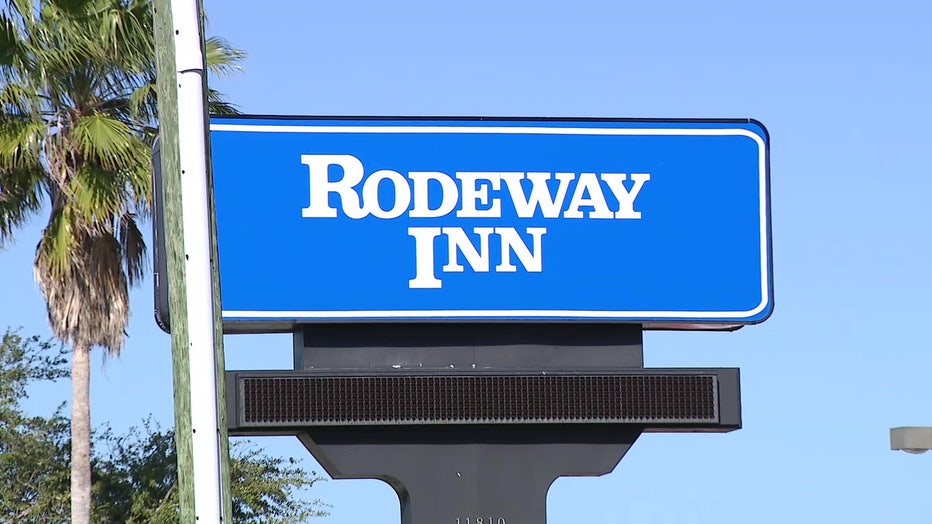 Nocco would say the same thing about the four men she met at the Rodeway Inn on US 19. According to detectives, one of them was 38-year-old Timothy Colon, who had sex with the teenager and told her to start telling people she was 20 years old.
MORE: Florida woman helps identify father as murder victim, 37 years later
Deputies said Colon then introduced her to 41-year-old Candice Tekdogan, who let the teenager stay at her house in Spring Hill. Tekdogan is accused of trafficking the girl and helping her get jobs at strip clubs.
"Physically she was absolutely abused. Mentally, she was tortured also," said Nocco. "To these people, it's all about money and pleasure. They're evil."
Nocco said someone eventually gave Tekdogan a "missing person" that indicated the girl was a teenager and deputies were looking for her. Tekdogan called the sheriff's office, launching an investigation that led to the arrests of a dozen men and women, including Tekdogan. 
Their charges include human trafficking, unlawful sex with a minor and using a child for sexual performance.
"You almost find it hard to believe that this was a two-week ordeal," said Nienhuis, whose deputies assisted in the Hernando County side of the investigation, adding this case shows the importance of the public calling any time they see something out of the ordinary, like a teenager walking alone in the early morning hours. "This is a case where we'd rather be wrong and inconvenienced a little bit, than be right and have nobody call.
PREVIOUS: Florida high school principal accused of keying car in Publix parking lot
"The silver lining in this case is that the child has been rescued, has been recovered, and is now receiving the services that she has long needed," added Attorney General Moody.
Nocco said the teenager is being treated at a recovery center that specializes in helping people that have been through this type of abusive ordeal.