Hillsborough Sheriff's Office unveils firearms lab aimed at analyzing guns found at crime scenes
TAMPA, Fla. - The Hillsborough County Sheriff's Office unveiled its new firearms lab Wednesday, which will significantly cut the time it takes to determine if a gun was used in a shooting. 
Evidence from Hillsborough's most heinous crimes wind up under a microscope at a lab run by HCSO investigators. 
"When you finally make an identification you have spent weeks on, it's very rewarding," said John Romeo with the Hillsborough County Firearms Lab.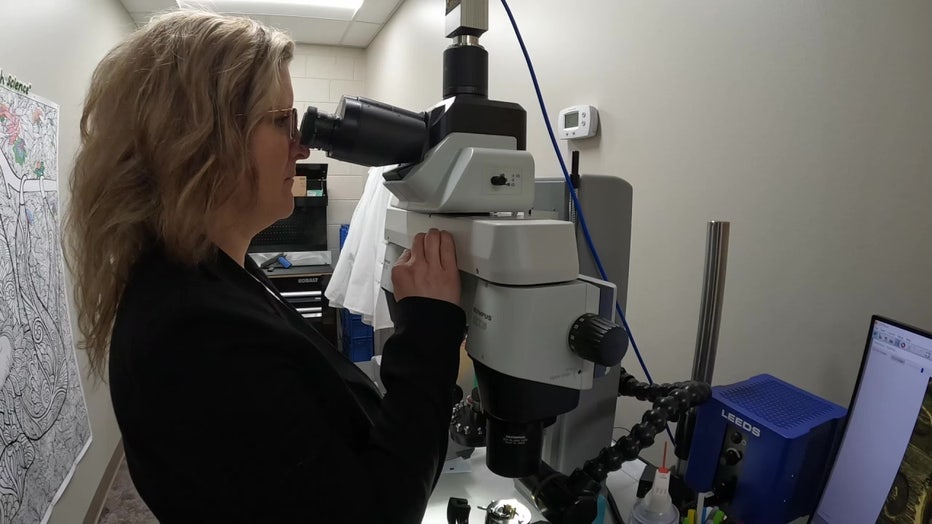 READ: Accused gunman in 2019 Sebring bank shooting must inform court whether he'll use insanity defense
Technicians can take guns recovered from crime scenes or from criminals and fire them into tubs of water. Because each gun is different, similar to a fingerprint, they can compare markings on casings against what is already in national databases.
While the technique isn't new, the new lab in Hillsborough means they no longer have to send recovered guns to the Florida Department of Law Enforcement labs. The sheriff's office said when they send them off to their labs, it can take an average of 169 days to be processed. 
"You can imagine the challenge that poses when you are hot to trot on a case, and you almost run into a wall," said Hillsborough Sheriff Chad Chronister. "While we are in that delay, that investigative delay, this violent offender, perpetrator, could be out victimizing more individuals in our community."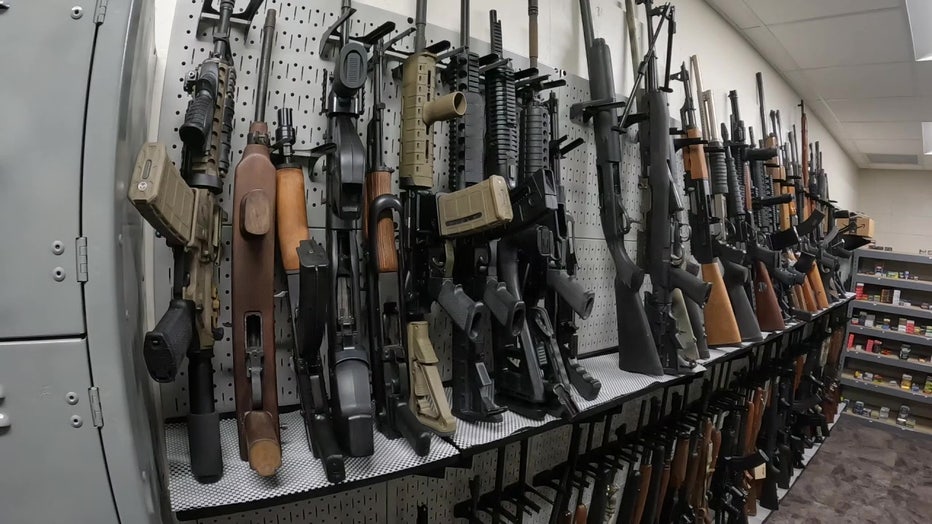 Aside from FDLE, HCSO now has one of four firearms labs in the whole state. The sheriff said it can help shorten this part of an investigation from at least six months to under a week.
MORE: Criminal charges filed against Alec Baldwin, weapons technician in "Rust" shooting
Since the office was officially opened in January, they said they have successfully matched guns to cases involving aggravated battery, theft and even a homicide.
"To violent offenders who are out there watching, and believe they are not going to get caught, we just got another resource and another tool in our tool belt, and we are coming for you," said Chronister.
The National Ballistics Information Network has data from 4.5 million pieces of evidence collected from shooting scenes. Each of which can now be potentially matched to evidence straight from a small room in Hillsborough County. 
"The evidence speaks for itself," said Romero. "It can exonerate, and it can prosecute. We are just here to explain to a jury or to help a detective understand what the evidence is telling us."