Pasco woman attacks grandmother with hammer, deputies say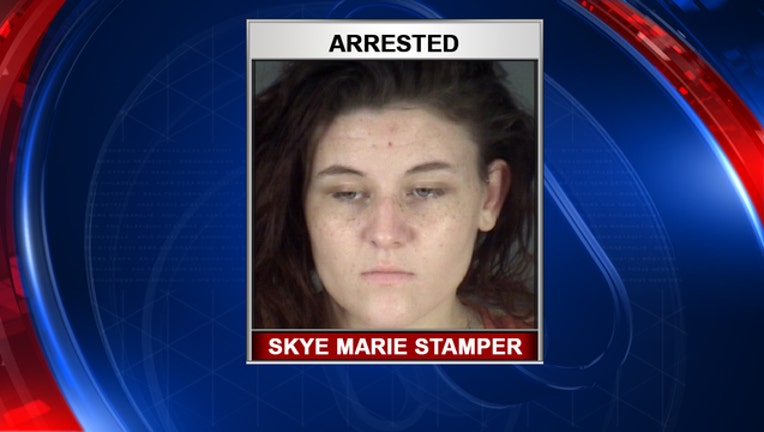 article
BAYONET POINT (FOX 13) - A woman is accused of attacking her grandmother is a hammer.
On Monday, Pasco County deputies arrested 21-year-old Skye Marie Stamper. Deputies said they spoke to the victim, 66-year-old Rebecca Harris, who said she was sitting on her back porch of her Bayonet Point home days before when her granddaughter approached her from behind and hit her with a hammer. 
It caused "an inch-long laceration on the back of her head," according to Stamper's arrest affidavit. After, Sky allegedly struck her twice in the back causing two circular bruises. 
No motive was provided, but deputies said Stamper was arrested on an aggravated battery charge.