PCSO: Corrections officer arrested for DUI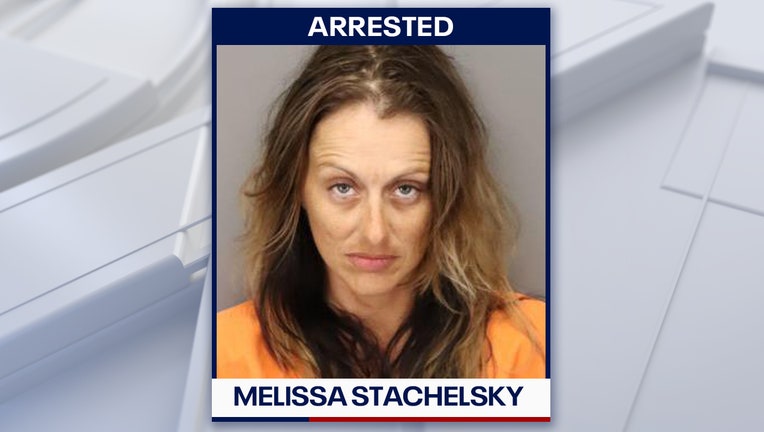 article
DUNEDIN, Fla. - A Department of Corrections officer found herself on the other side of the law early Thursday morning when she was arrested for driving under the influence. 
According to the Pinellas County Sheriff's Office, deputies were called to the area of Keene Road and Coastal Place in Dunedin around 2:30 a.m. to investigate a report of disorderly conduct. 
When deputies arrived, they said they found 35-year-old Melissa Stachelsky, an off-duty Florida Department of Corrections officer, sitting in her black 2022 Dodge Charger parked along the side of Keene Road. 
According to PCSO, the vehicle was running, and the hazard lights were on. 
As deputies approached the vehicle, they say Stachelsky held her Florida Department of Corrections badge and ID out the window.
READ: Corrections officer accused of threatening deputy arresting him for DUI: 'Your time is coming'
Deputies noted Stachelsky showed signs of impairment by having glassy, watery eyes and a distinct odor of an alcoholic beverage coming from her breath.
According to PCSO, Stachelsky agreed to perform field sobriety tests, but performed poorly on them.
Deputies say Stachelsky's breath sample indicated she had a BAC of .127.
Stachelsky is facing one count of DUI. 
The incident is under investigation.