Photo shows Iowa man 'shaming' panhandlers who declined job offer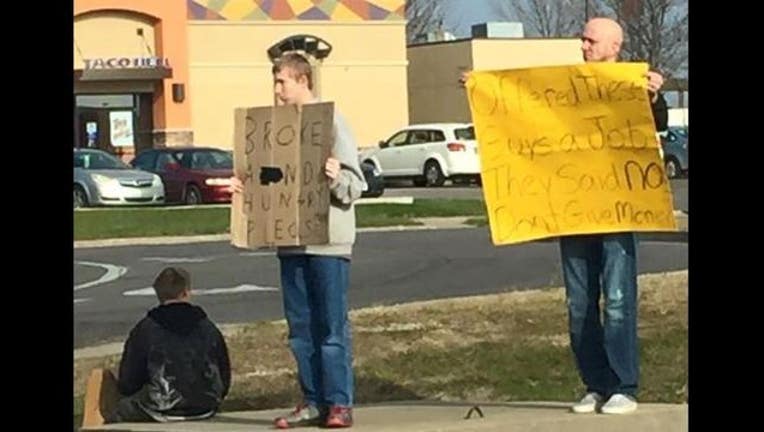 article
MUSCATINE, Iowa (FOX NEWS) - A photo of an Iowa business owner turning the tables on some panhandlers is causing quite a buzz on social media.
The man, referred to as "Uncle Mike," apparently saw the two men on the side of the road claiming to be broke and hungry.
According to his nephew, Michael Wooldridge, Mike then offered them jobs, but they turned him down.
So Mike decided to stand next to them with his own sign, which read: "Offered These Guys a Job. They Said No. Don't Give Money."
Read more at FoxNews.com