Pinellas Animal Services suspending dog adoptions due to canine virus
LARGO, Fla. - Pinellas County Animal Services is suspending dog operations starting Thursday after officials detected canine pneumovirus in some of the shelter dogs.
It's a highly contagious respiratory virus. Symptoms are similar to the flu, with coughing, sneezing, watery eyes, rapid breathing, and a fever. But they're generally not fatal.
Animal services officials said there is a chance the virus could be somewhere in the county. They advise that if you see those symptoms in your dog, contact a veterinarian. 
At the shelter, they're suspending operations and intakes of dogs for at least through the end of December.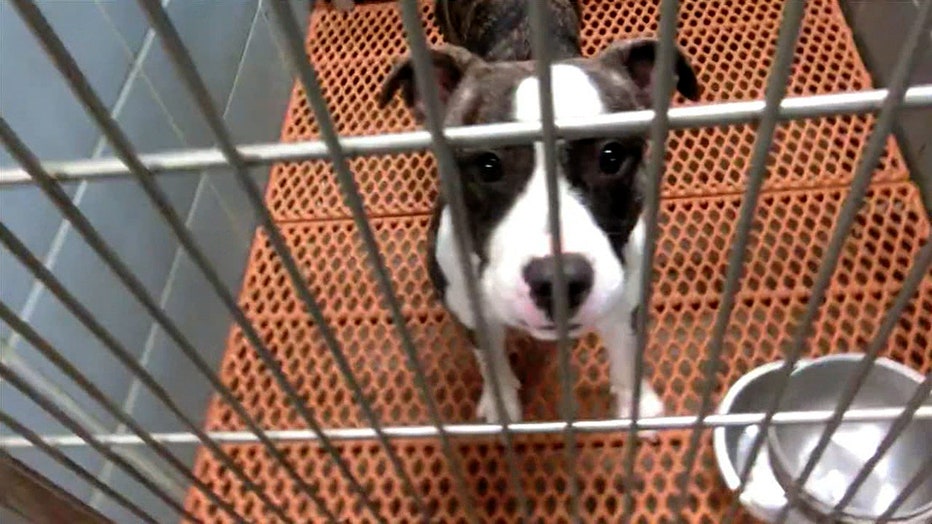 "Because it's so easily spread, we want to stop it, get a clean break. So that's why we're not letting any dogs go out for adoption so that we don't spread it in the community, and we're not letting any dogs come in, because then you have this repeat cycle of over and over infection," Doug Brightwell with Pinellas County Animal Services said.
READ: Big Cat Public Safety Act bill – supported by Carole Baskin – unanimously approved by Senate
Cat adoptions and intakes, along with spay and neuter services are not affected since the virus doesn't spread between species, experts said.
"We are suffering from it here," Brightwell said. "Other counties have so there is an assumption it's probably in the community to a degree, but it normally manifests itself as an upper respiratory disease, just like so many others."
This happened in Pasco County back in October when the county's animal shelter suspended dog operations due to canine pneumovirus.
According to a recent story published last week by the New York Times, veterinarians nationwide are sounding the alarm on a few versions of dog flu which are forcing animal shelters to pause adoptions. 
"We had a bit of a quiet period during the first couple years of Covid," Dr. Silene St. Bernard, the regional medical director for Southern California at VCA Animal Hospitals told the Times. "While people were home, their pets were home. And we didn't see as many of these contagious viruses spreading around."
Dog parks are also a risk factor since the viruses spread through the air, according to the report. The Times reported that canine influenza cases in multiple states are on the rise.