Employee arrested on abuse charge after shoving non-verbal resident at Palm Harbor facility, deputies say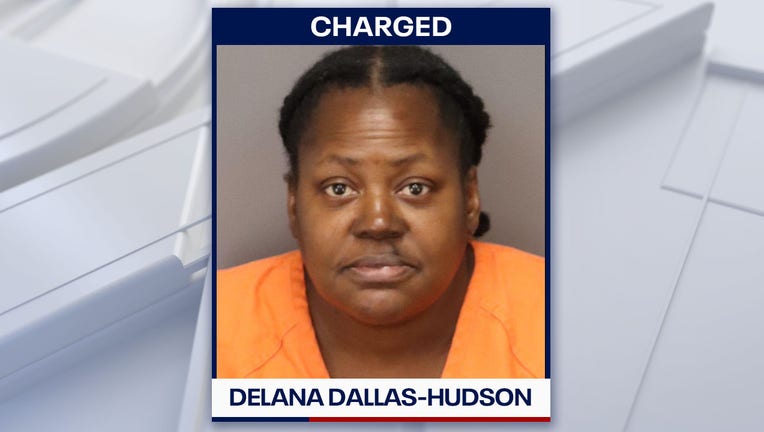 article
PALM HARBOR, Fla. - An employee at Orchid Cove in Palm Harbor is accused of shoving a non-verbal resident to the ground on Wednesday, deputies say.
Deputies say they received the report the same day of the incident from the administrative coordinator for the nursing facility located at 2600 Highlands Boulevard in Palm Harbor. 
Investigators say 51-year-old Delana Dallas-Hudson, a certified nursing assistant, pushed the victim to the ground after the victim asked for ice multiple times. Several witnesses told deputies they heard the victim request ice and then heard someone fall down.
READ: Elderly Clearwater couple unable to leave condo after elevator breaks: 'We can't do anything'
One staff member said they heard Dallas-Hudson state, "Go ahead, hit me!"
According to deputies, the victim only wanted ice, but Dallas-Hudson provided a cup of ice and water. Officials say the victim, who is almost non-verbal, started to follow Dallas-Hudson saying "ice".
The investigation revealed that the nursing assistant grabbed and crushed the cup that the victim was holding. The ice water sprayed all over the victim.
READ: 2 North Port daycare center employees arrested on allegations of child abuse
That's when investigators say Dallas-Hudson pushed the victim to the ground.
When deputies questioned the nursing assistant she admitted to crushing the cup and pushing the victim in the chest even though she said the victim was no threat to her.
Dallas-Hudson was fired and arrested on one count of abuse of a disabled adult. The victim had minor injuries.
The investigation is ongoing, according to deputies.