Pinellas deputy resigns after sending fake bomb, resulting in evacuations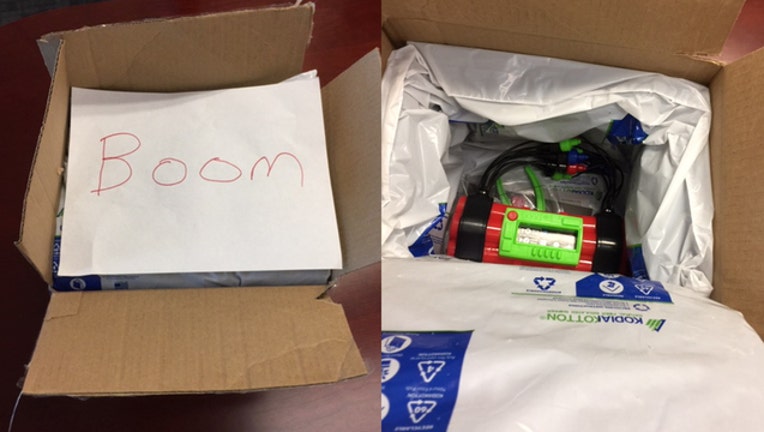 LARGO, Fla. (FOX 13) - A Pinellas County Sheriff's Deputy has resigned after mailing a toy bomb to a lieutenant, as a joke, according to the Pinellas County Sheriff's Office.
The building where the package was sent was evacuated and the Tampa Bomb Squad was called in before officials determined it was not a real explosive device.
Deputy James Piper sent the package to Lieutenant Joseph Gerretz, the sheriff's office said. 
Piper, 59, was hired at the sheriff's office in 1982 and left in 2015 before being rehired in 2017.
The sheriff's office said Piper admitted to mailing the toy bomb "as a joke." Lt. Gerretz opened it around 3 p.m. Tuesday in his office at the Pinellas County Sheriff's Office Administration Building on Ulmerton Road in Largo.
Investigators say the box was insulated with plastic packaging and contained a "red cylinder-shaped object with protruding wires."
There was also a handwritten note with the word "Boom" inside the package.
Gerretz immediately left his office and reported the potential threat.
A K-9 unit was first called to the scene, but the dog did not alert to the device. The Tampa Bomb Squad then checked the package and confirmed it was fake.
Sheriff Bob Gualtieri sent an agency-wide message about the possible threat, and later, an update giving the all-clear.
Piper reportedly saw the sheriff's message and contacted his supervisor to admit to the hoax, which he intended as a joke.