Plant City ROTC scholarship winner has own commencement ahead of flight school
PLANT CITY, Fla. - A Durant High School senior got the chance to have her very own commencement celebration after she was among a group of select students nationwide who received the ROTC's top scholarship.
Kinsley Trlak, 18, dressed in her cap and gown and received her diploma during her senior class' recent rehearsal. Trlak wouldn't have been able to attend her official graduation ceremony because, that same week, she's beginning flight school for the U.S. Air Force.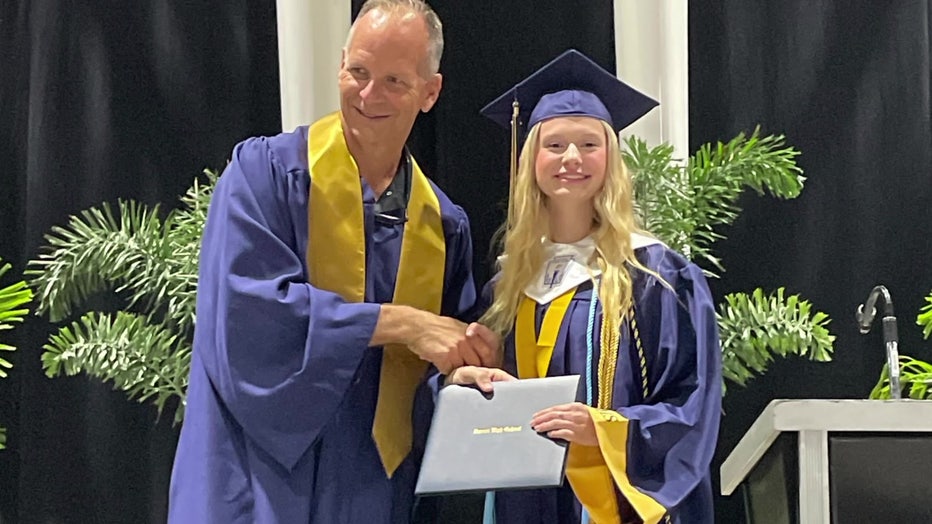 File: Kinsley Trlak had her commencement during the graduation rehearsal at her high school.
That was part of her award for being among 200 Junior ROTC cadets to receive the organization's top $250,000 college scholarship.
"I just couldn't believe it. I was bawling my eyes out," Trlak said Thursday about learning she'd won the scholarship.
READ: Plant City High School senior sets new GPA record
Trlak was just 8 years old when knew she wanted to join the military. After beginning her career at Durant, she joined the U.S. Air Force Junior ROTC program.
READ: WWII vet, 101, 'finally' walks at graduation 80 years after having to miss ceremony amid global war
During high school, she earned a 6.6 grade point average, became a track and cross-country star and is a National Merit Scholarship finalist.
After flight school, she'll attend the University of South Florida on a full ride.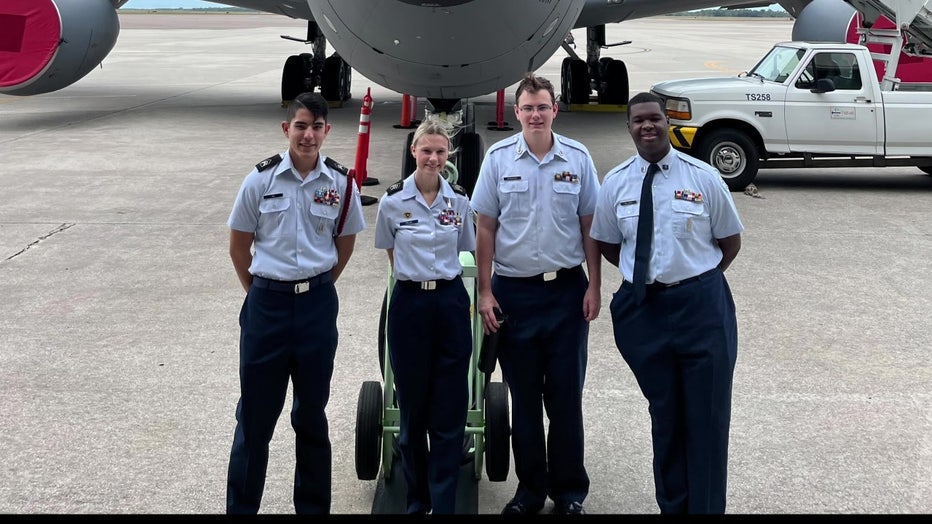 File: Trlak wanted to join the military since she was 8 years old.
Trlak said her plans after college are to join the Air Force where she wants to be a medical evacuation, or medevac, helicopter pilot.
"I'm leaning more towards that right now just because it seems important to be there for those who are willing to sacrifice everything and to know that like there's someone supporting them through that," she said, adding she doesn't think piloting a fighter jet is for her. "I've done my research, and they say that you pass out when you're flying because you're pulling like nine G's and I pass out on roller coasters."
READ: Watch: Service dog earns diploma, steals the show at college graduation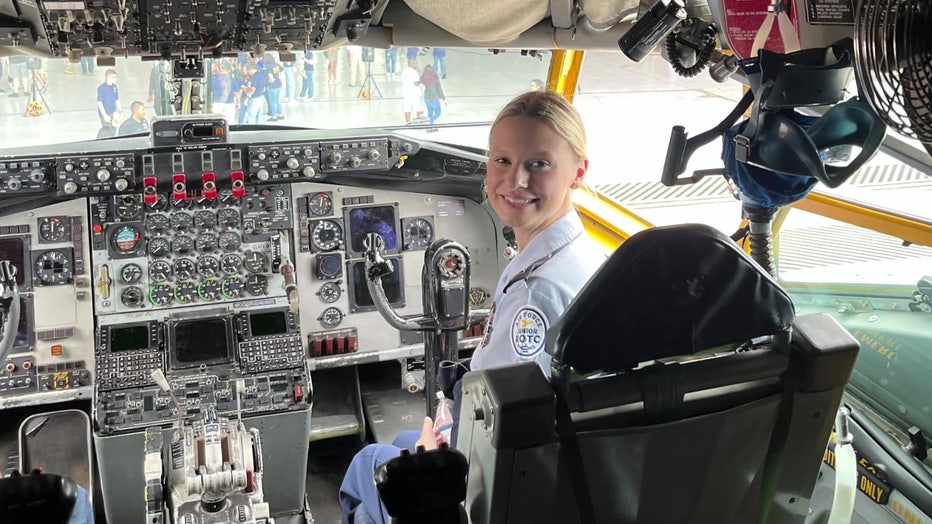 File: Kinsley Trlak wants to be a helicopter pilot.
Trlak's parents are so proud of their daughter's accomplishments.
"Her dad and I, we couldn't be more proud. She never ceases to amaze us," said Brandie, Trlak's mother. "It was amazing to me to hear her say that she wants the people who are out there fighting and giving their lives and putting their lives on the line for our freedom, she wants them to know that there's someone who has their back and supports them and will get them out if they need to get out. I mean, what more could you ask for?"
Trlak said she plans to study physics while attending USF. Through ROTC, she'll be on track to graduate college as a second lieutenant in the Air Force. Following a career in the military, she hopes to be an astrophysicist.