Plein Aire Cottage artists helps preserve Old Florida cottages
INDIAN ROCKS BEACH, Fla. - Some say Kooky Coconut on Indian Rocks Beach makes the best Cuban sandwich on the Pinellas County side of Tampa Bay.
"Everything is made in house," says Joanne Inguaggiato, who has owned the small sandwich shop for 17 years. "We roast our own pork, and we get our bread from Ybor City."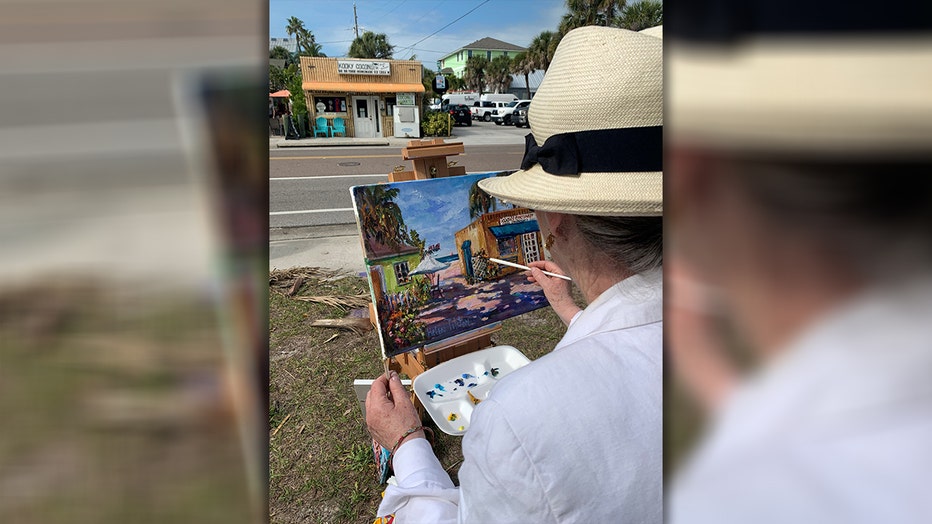 There's also another ingredient at the Kooky Coconut. 
READ: Historic clock towers keep ticking in Tampa
"Longevity," says Inguaggiato. "This building has been here for 77 years, so people have come here as children, coming back, bringing families."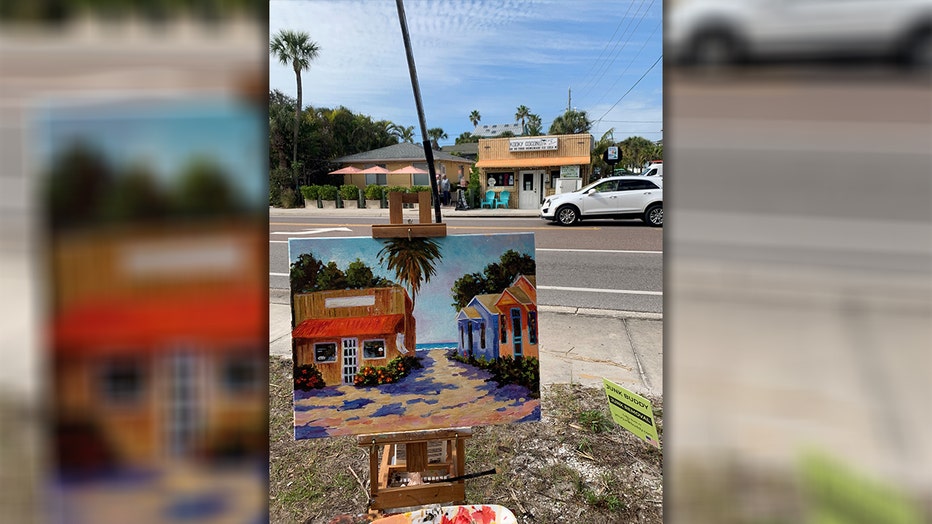 And on this day, the Plein Aire Cottage Artists brought their paint brushes to put the Kooky Coconut on canvas, along with the colorful old cottages around it. The artists helped save this enclave of cottages from destruction. 
"Save the cottages, keep Indian Rocks Old Florida and beautiful," says Mary Rose Holmes, who along with fellow artists Violetta Chandler and Helen Tilston, formed the Plein Aire College Artists more than 20 years ago. 
Plein Aire means they paint outdoors. The three artists dress in colorful clothes, carry wooden easels, and draw the attention of passersby along Gulf Boulevard.
MORE: Restored life-size Cinderella figurine finds new life at Ulele in Tampa Heights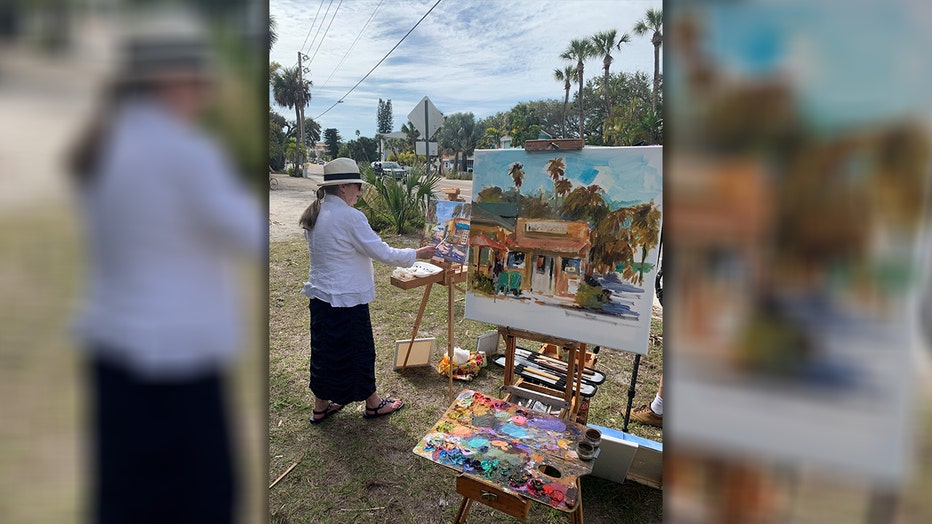 Some say it was their paintings that helped turn the tide against building condos here in favor of preserving the cottages. 
"We've painted in Italy, we've painted in France, we've painted in Ireland, but we always come back here," says Tilston. 
They've donated thousands of dollars in proceeds from their paintings toward preserving the character of the community around the Kooky Coconut, where the Cuban sandwiches are pressed and the cottages are old and colorful.