Police: drunk driver flips new car onto lawn of Clearwater home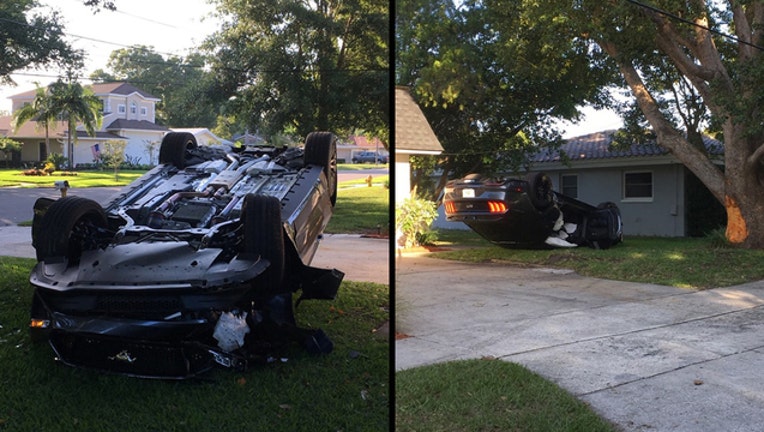 CLEARWATER, Fla. (FOX 13) - Police said a driver who had been drinking overturned their new car onto the lawn of a Clearwater home on Saturday.
The agency posted photos of the late-model Ford Mustang that had flipped over in the grass in front of a house.
"This is what can happen when you buy a fast car, start drinking and then go show off your new toy to your buddy!" police wrote on Facebook.
Investigators said both the driver and passenger suffered minor injuries in the crash.
Police did not say if the driver will face any charges.