South St. Pete standoff ends, suspect arrested for Wednesday's double-murder
ST. PETERSBURG, Fla. - Investigators say they have arrested a double-murder suspect after a standoff at a South St. Petersburg motel.
Police have charged 35-year-old Andre Watkins with two counts of first-degree murder in the shooting deaths of Jerome Clark, 23, and Larrisha Wiliams, 27, whose bodies were found in a car in the 1400 block of 34th Street S. early Wednesday morning.
Watkins was in an hours-long standoff with police Friday evening at the Bayway Inn on 34th Street S, near 46th Avenue.
PREVIOUS: Two people found dead in vehicle in South St. Pete, police say
Police said family and friends of the victims of Wednesday's murder were at the scene of the standoff, which officers said heightened the emotions of the situation.
After four hours of negotiation with Watkins, police said they were able to peacefully take him into custody "by the grace of God."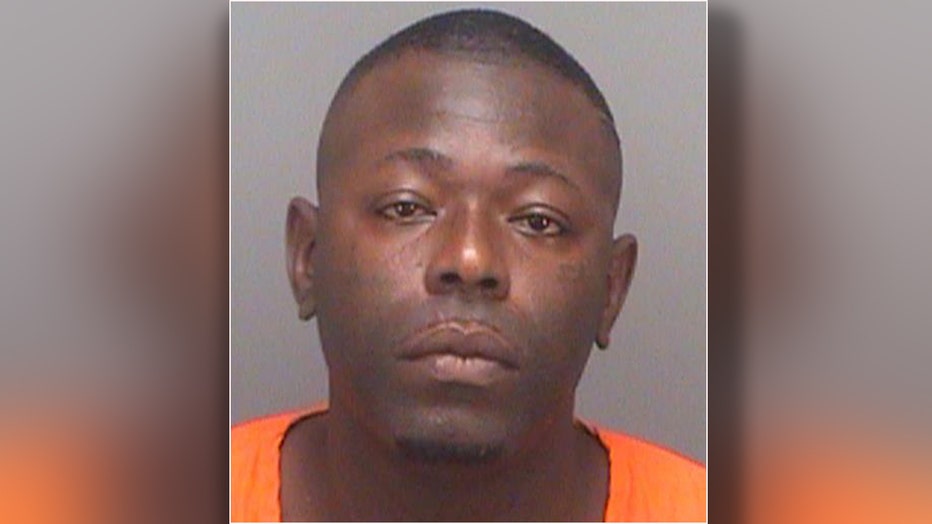 Courtesy: Pinellas County Sheriff's Office
"It would be safe to assume he would not be in custody today if it was not for the efforts of our community and the communication lines that are established between our community and our police department," said Assistant Chief Antonio Gilliam, the scene commander for St. Pete PD.
Gilliam said tips from the public helped identify Watkins as a suspect in Wednesday's shooting and lead officers to his location Friday.
The view from SkyFOX showed at least a dozen police cruisers at the scene and a small crowd across the street. Police said they evacuated most of the Bayway Inn during the standoff.