Polk County prepares for high winds, extensive flooding from Hurricane Ian
POLK COUNTY, Fla. - Polk County may be shielded from the worst of Hurricane Ian's wrath, but it is expected to experience high winds and extensive flooding. 
"The water is going to be the story here," said Paul Womble, Polk County' emergency management director. "Obviously wind from a major hurricane, strong wind, that's what we are preparing for. But that comes and goes with the storm. Floods can last for months."
The county's low-lying areas have been battling flooding for the better part of the rainy season. The ground has become super saturated and has been absorbing rain water at a snail's pace.
Residents living in the Peace River Village, a mobile home community on SR 60 live close to the river. A few weeks ago, after a heavy downpour, the streets were flooded, cars were stranded in their driveways and residents felt trapped.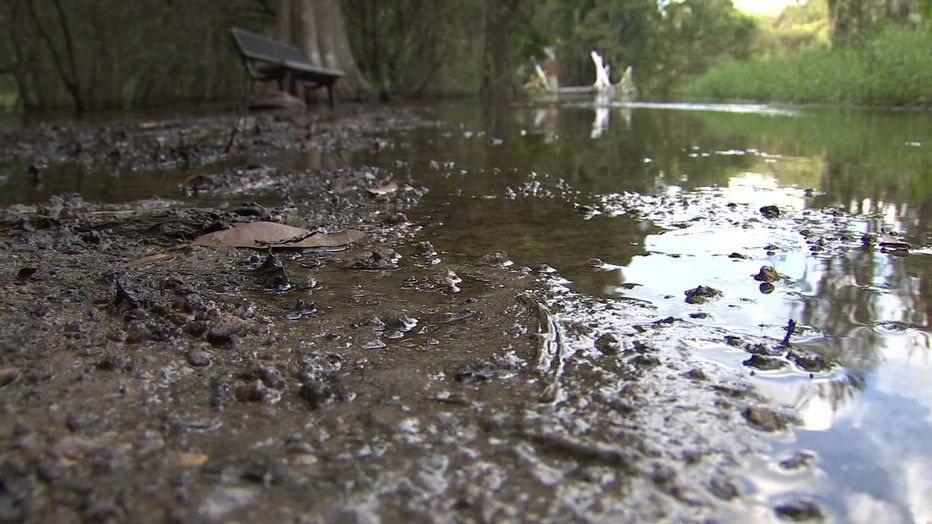 With potentially heavy rain on the way, residents said they are concerned. 
"I am worried," Phil Black told FOX 13. "That's all you can be, is worried. It is not good. You don't know how it will turn out."
Several residents said they have evacuation plans if things get really bad.
READ: Know your zone: Florida evacuation zones, what they mean, and when to leave
"You can't stop the inevitable," said Felix Atkinson. "If it is going to happen, it's going to happen. We just pray it doesn't get to the point where we have to leave, but if we do, we know what we have got to do."