Prep your pets for major disasters or emergencies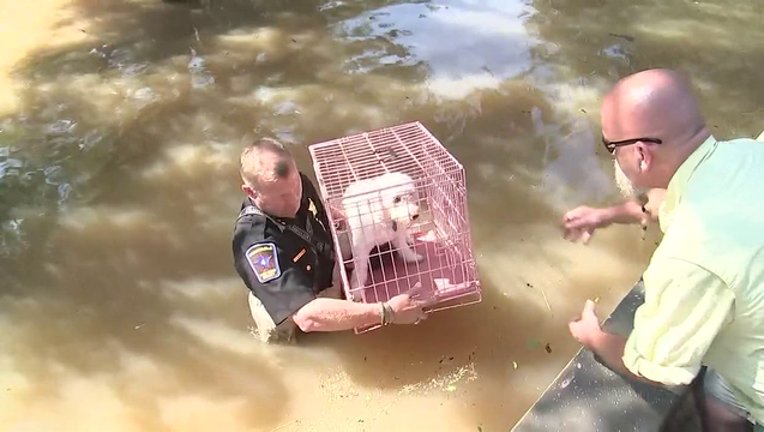 article
(FOX 13) - As Hurricane Irma intensifies, veterinarians are reminding pet owners to be ready in case the storm hits our area.
"This is not something we didn't see coming," said Dr. Donna McWilliams of My Pet's Animal Hospital in Lakeland.
Dr. McWilliams says there is still time to make sure you have everything checked off your pet's list of necessities.
Here's what it should include:
-Two weeks of pet food and water
-One-month supply of medications
-Comfort items like blankets, toys, and crates
-You might also consider something to keep your pet's nerves under wraps.
McWilliams uses a so-called 'calming collar' on her own dog, Barley, a lab Great Pyrenees mix.
"It emits a pheromone that reminds him of nursing his mom back when he was a puppy," McWilliams said.
She also says there are sprays and scents that promise to keep your critter calm.
Experts say you should definitely have your pet microchipped in case it gets lost. A microchip stores basic information like your name and number. You need a microchip reader, which most of us don't have, to retrieve the info.
You can use your phone to retrieve information from a QR tag that attaches to your pet's collar. It stores more information than a microchip. Vets recommend you use both a microchip and QR tag together.
Evacuations had not been issued for any parts of the Bay Area as of Tuesday, but if evacuations were to be ordered, many hotels offer accommodations for pets. To find a pet-friendly hotel, visit http://www.petswelcome.com/.