Preserve offers reward for safe return of wolf missing after Hurricane Michael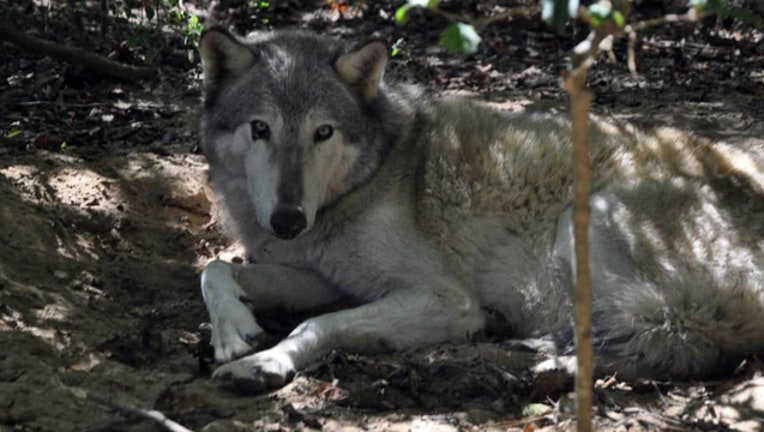 article
CHIPLEY, Fla. (FOX 13) - Seacrest Wolf Preserve in Chipley - part of Washington County, Florida - is offering an $800 reward for information leading to the safe return of one of its wolves that disappeared during Hurricane Michael.
The preserve says the grey wolf, named Tahané, is not aggressive and is not a threat to humans.
Tahané has lived at Seacrest Wolf Preserve for 16 years, according to staff.
"Tahané has spent the last 16 years of his life as an ambassador in our educational programs and has been touched, held, and loved on by thousands of people," the preserve wrote in a post on Facebook. "He is scared and traumatized by Hurricane Michael which is what has caused him to flee to the woods."
Staff at the preserve ask anyone who sees the wolf to call them at 850-381-2318.
Seacrest Wolf Preserve, Inc. said their facility took "a catastrophic hit" during Hurricane Michael and remains closed to visitors. They said all of the wolves at the facility are safe, but they need help clearing trees and repairing enclosures.
For more information and updates, visit the preserve's Facebook page.