Prosecutors say ice cream man accused of Thanksgiving Day revenge murders modified his handgun
TAMPA, Fla. - A machinist who makes precision metal parts says Michael Keetley asked him if he knew how to modify a gun. It was just before the Thanksgiving Day shooting spree in Ruskin that left two men dead, and four others wounded back in 2010. 
Keetley, a former ice cream truck driver, is on trial for the shootings, but claims he is innocent.
On Tuesday, machinist Wesley Smith – a regular customer on Keetley's ice cream truck route – testified about Keetley's interest in guns.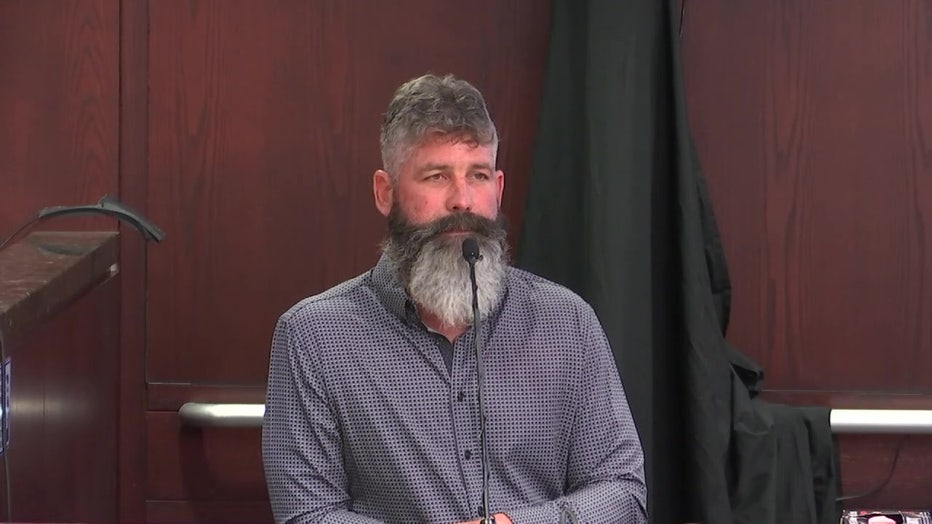 Wesley Smith, a regular customer of Keetley's, testified at his trial. 
Prosecutor Jennifer Johnson asked Smith whether the two of them discussed firearms. 
"Yes," replied Smith. 
PREVIOUS: Second trial against ice cream man Michael Keetly accused in double-murder begins
He said most of their conversations centered on firearms.
Prosecutors say Keetley was out for revenge after he had been robbed and shot during his ice cream route 11 months earlier.
Some of the surviving victims testified the shooter used a pump-action shotgun or a long gun, Keetley owns a Glock 45 handgun. Police recovered the magazine but not the gun.
RELATED: 'That's the guy': Survivor recalls shooting at Michael Keetley trial
Prosecutors believe Keetley modified his gun before the killings. During Tuesday's testimony, Assistant State Attorney Jennifer Johnson asked Smith whether there are "modification kits made for Glock firearms that attached to the Glock?"
"Yes", replied Smith. 
Driving home the point, Johnson asked, "Does the Glock appear like a long gun once the modification kit is attached?" 
"It does," responded Smith.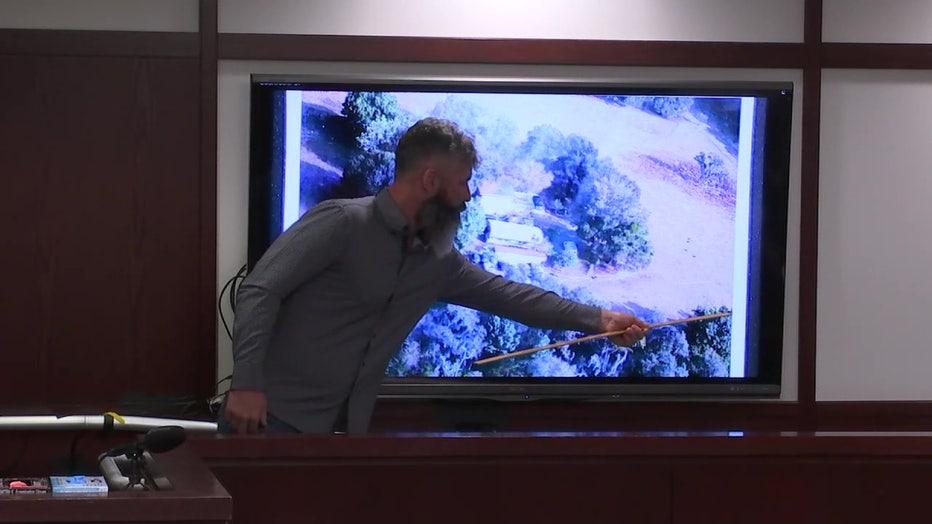 Wesley Smith, a regular customer of Keetley's, says the pair talked about guns. 
But under cross-examination, defense attorney Rick Escobar tried to undercut Smith's credibility by bringing up inconsistent statements in prior testimony. Escobar suggested Smith withheld key information from investigators, but Smith denied it. 
MORE: Credibility of confidential informant questioned as ice cream man murder trial gets ready for round 2
At one point, the cross-examination turned testy, and the judge warned Escobar to stop badgering the witness.
Prosecutors say Keetley had grown frustrated with the police investigation into the robbery and shooting that left him permanently injured, so he decided to take matters into his own hands.
On Monday, an ex-girlfriend of Keetley's told the jury he complained about the pace of the police investigation. 
Norma Towers said Keetley told her "They're not doing their job" and that "he's going to have to do it" for them.
Towers stated they took her car twice to the neighborhood where Keetley was shot. During one trip, he showed her where it happened. Both times they jotted down vehicle tag numbers as they drove through the neighborhood. During the second trip, she said Keetley (who was driving her car) wore a disguise.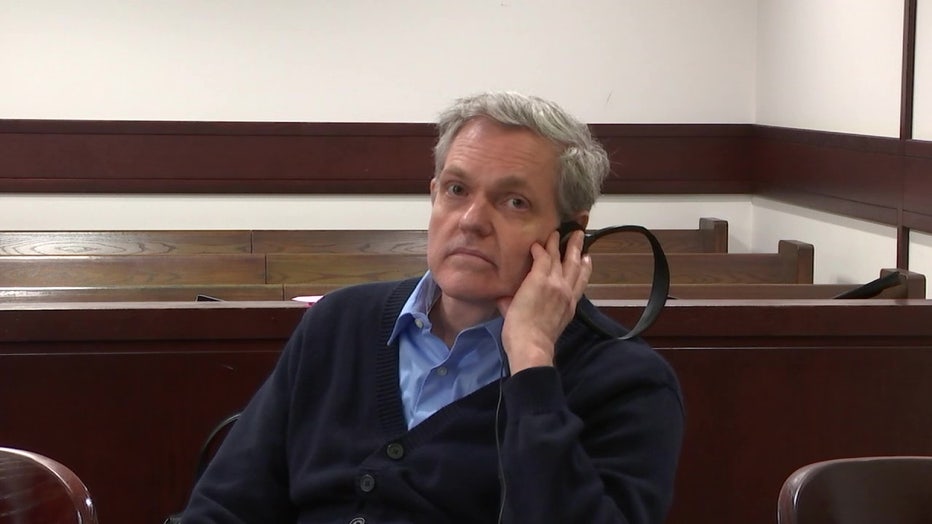 Michael Keetley is a Tampa courtroom. 
"He had one of those hunter hats on, or maybe a mosquito net type hat. Something where you have complete coverage over your face and the neck area," Towers told the jury. She said people outside their homes could see them, which made her concerned. "My concern was that he was disguised and that made me nervous. And also, that I was like a sitting duck. Everyone could see my car and the woman that was sitting in the passenger seat. That was my main concern. I was very upset."
As they drove through the neighborhood, Towers says Keetley would read off the tag numbers of certain cars and she jotted them down. But during cross-examination by one of Keetley's defense attorneys, she said she really didn't know what Keetley did with those tag numbers.
Prosecutors say Keetley frequently returned to the area where he was shot in search of the culprits. He was usually in his ice cream truck. 
In testimony on Friday, David Beckworth, who briefly worked with Keetley, said Keetley would question customers about whether they knew who robbed him. 
Beckworth described Keetley's interactions as being like an "interrogation".
Beckworth told the jury Keetley devised a plan to kidnap the robbers and make them disappear. 
"His plan was to be a cop … He was going to buy a Crown Victoria and dress up like a police officer," Beckworth testified.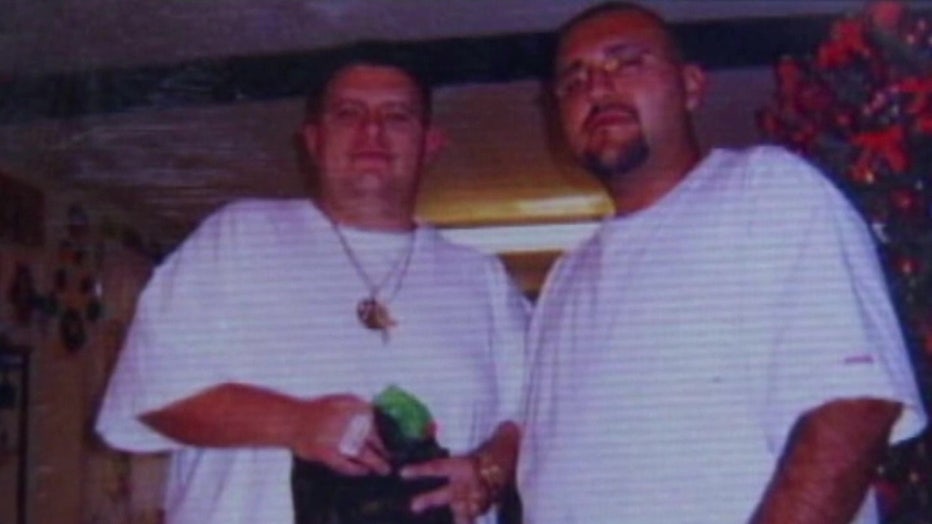 Two brothers were shot and killed on Thanksgiving 2010. 
Prosecutors say Keetley's investigation turned up the name of someone called "Creep". They say on Thanksgiving Day in 2010, Keetley ambushed a group of six men hanging out on a porch in Ruskin, killing two and injuring four. 
Survivor Gonzalo Guevara told the jury last week that the shooter wore a black shirt with the word "sheriff" on the front, and demanded to know which of them was "Creep" before he started shooting.
Keetley's attorneys say prosecutors are wrong. They say Keetley was physically unable to shoot a gun with his right hand because it was badly injured when he was shot and robbed 11 months earlier. But Norma Towers, Keetley's ex, told the jury she saw Keetley perform numerous tasks with his right hand, including target practice, feeding baby cows, moving heavy furniture, and operating a computer.
Keetley is charged with two counts of first-degree murder for the deaths of brothers Juan and Sergio Guitron. He faces four additional counts of attempted first-degree murder for injuring the other four men. 
Testimony continues tomorrow and prosecutors told the court they could wrap up their case by Thursday.
Investigators say none of the six men shot that Thanksgiving Day were involved in the robbery and shooting of Michael Keetley.