Raccoons raid Oregon art gallery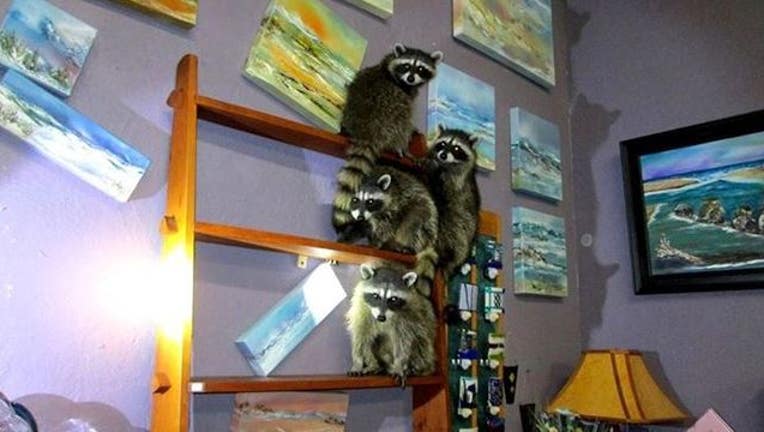 article
NEWPORT, OREGON (FOX 13) - Police officers in Newport, Oregon got quite the surprise when they responded to a possible business burglary.
It was after midnight when police got a report of suspicious activity at the Inscapes Gallery on SW Bay Boulevard.
When officers arrived, they found four raccoons hanging out in the building. The group of raccoons had climbed up on some shelves and disturbed several pieces of art on the wall.
Police said they were able to capture the bandits after a brief scuffle.