RECALL: Smart Ones Chocolate Chip Cookie Dough Sundae frozen desserts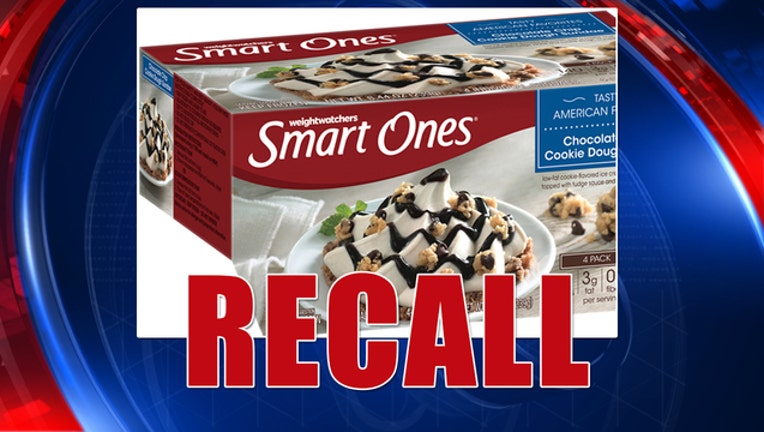 article
Weight Watchers is recalling about 100,000 cases of Smart Ones desserts due to possible Listeria contamination from Aspen Hills, Inc. cookie dough pieces found in the desserts.
The voluntary recall was issued after the supplier reported postive test results for Listeria.
The recall affects about 100,000 cases of Weight Watchers Smart Ones Chocolate Chip Cookie Dough Sundae frozen desserts.
There have been no reported illnesses or complaints so far.
Anyone with the affected product is asked to return it to the store for exchange or refund. They can also call 1-866-572-3805.
Click here to check the products' UPC codes and Best When Use By dates, which are found on the bottom of the package.