Recycled Rides gives cancer survivor, single mother receive free cars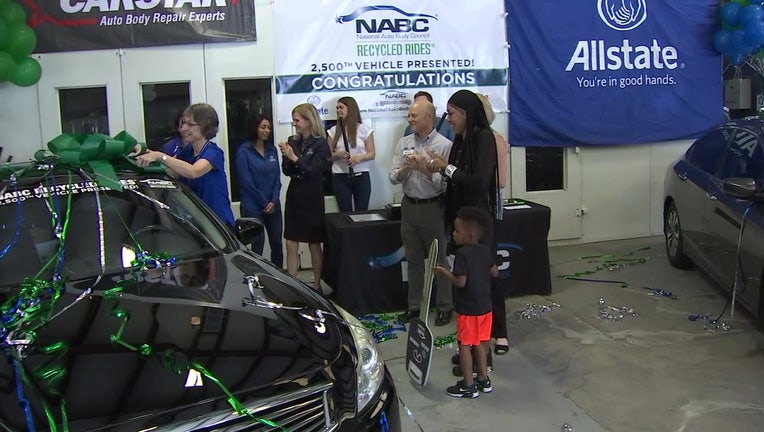 LAKELAND, Fla. - You can't convince Temisha Stockton that Friday the 13th is an unlucky day. The single mother from Bradenton said, "It's the best day in the world!"  
On Friday, she got a 2013 Infinity G37 vehicle for free thanks to a program sponsored by the National Auto Body Council called "Recycled Rides."
Stockton teared up just before crew members from Car Star Auto Body Resurrection, who had worked on the car in Lakeland, pulled off the cover to reveal a shiny, very impressive set of wheels.
It was the 2,500th car that the organization has given away to someone who was in desperate need of transportation.
Until now, Stockton has been borrowing her mom's car to take her two kids to appointments every week.
"My son goes for speech and occupational therapy, and my daughter goes for speech,' Stockton explained. "We are there twice a week."
Ernest Cribbs, Jr., a U.S. Army veteran and cancer survivor who lives in Lakeland, was given a 2016 Honda Accord.
"Now that I have this car, I can do things I need to do for myself, get out more," Cribbs said.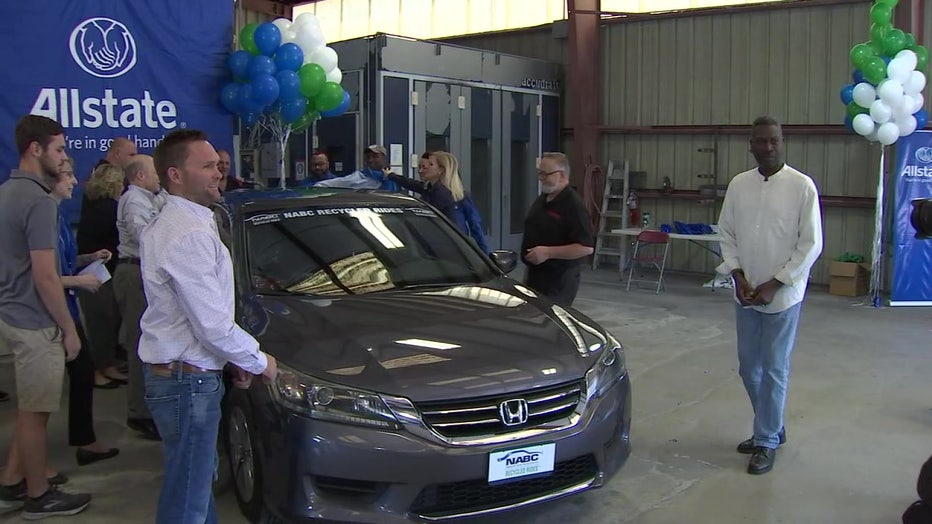 Fred Haberl, the owner of Car Star Auto Resurrection, has been involved in "Recycled Rides" for years.
"We just changed Friday the 13th into a good day," said Cribbs.
Giving someone a hand up is not a bad day's work, any time of year.