'Relentless bullying' leads high school senior to suicide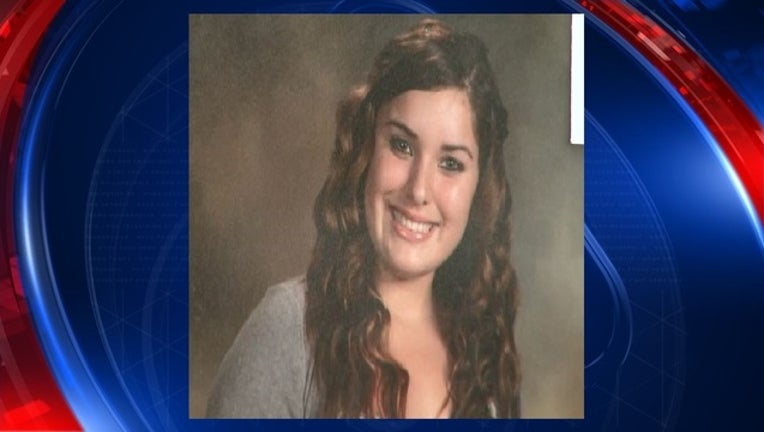 article
TEXAS CITY, Texas (AP) - Family members of a Houston-area high school student who killed herself are rallying for tighter laws against cyberbullying.
Her family says despite being well-loved and having a lot of friends, none of it helped when it came to what they call the "relentless bullying" that led to her eventual death.
Brandy Vela's final text to her family was: "I love you so much just remember that please and I'm so sorry for everything."
Vela shot herself in the chest Tuesday afternoon at the family's Texas City home as family members watched.
Her father, Raul Vela, said she had been receiving abusive text messages for months from bullies using an untraceable smartphone application. Her father said someone made a fake Facebook page of her, creating another cyberbullying medium.
"I heard someone crying," Brandy's 22-year-old sister, Jacqueline Vela, said. "So I ran upstairs and I looked in her room, and she's against the wall and she has a gun pointed at her chest and she's just crying and crying and I'm like, 'Brandy, please don't. Brandy, no."
Jacqueline Vela said she went to her parents' room, "and I just heard the shot and my dad just yelled, 'Help me. Help me. Help me.'"
"I was almost certain that I could persuade her to put that gun down. It didn't work. She pulled the trigger," Raul Vela said.
Her final cellphone text to her family was, "I love you so much just remember that please and I'm so sorry for everything."
Her family said the harassment focused mainly on Brandy's weight.
"They would make dating websites of her, and they would put her number and they would put her picture (on the sites), and lie about her age and say she is giving herself up for sex for free, to call her," said Jacqueline Vela.
The family said they reported the bullying to the Texas City school district and several law enforcement agencies.
"School was a safe environment for Brandy," said school district spokeswoman Melissa Tortorici. "She had a lot of friends and was thought of warmly by her peers and teachers. She did bring it to the school's attention before Thanksgiving break that she was getting harassing messages to her cellphone outside of school. Our deputy investigated it, and the app that was being used to send the messages was untraceable. We encouraged her to change her phone number."
Brandy Vela changed her number, but bullies always found her, her family said.
"We have lots of incident reports, and they always say the same thing: They can't do anything about it," Jacqueline Vela said.
A Texas City Police Department statement says it continues to investigate the Velas' complaints. Jacqueline Vela said that she and her siblings have a good idea who may have been behind some of these attacks and have been assisting in the investigation.
The father said that he hopes for stricter laws against cyberbullying and greater awareness of the problem to give some meaning to his daughter's death.