Residents escape house Fire in Oldsmar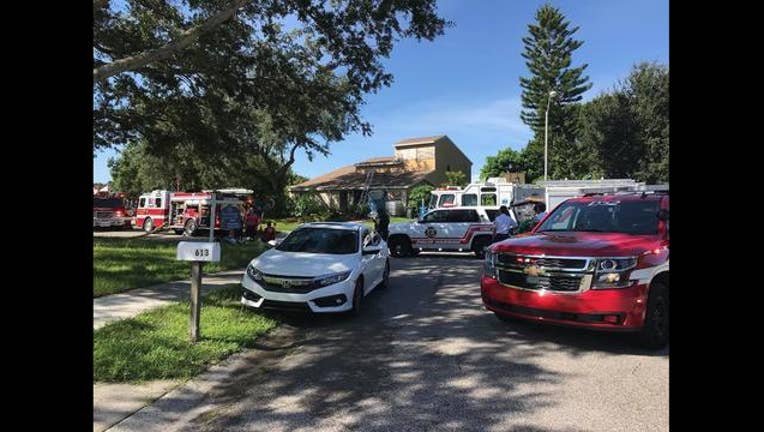 article
OLDSMAR (FOX 13) - Pinellas County firefighters are investigating the cause of a Sunday house fire in the Bay Lake Trail area of Oldsmar.
They were called to a two-story home there with information about a fire inside the residence.  The first engine on site described heavy smoke showing from the structure.
Their efforts to fight the fire were initially hampered by plywood covering the windows on the second floor of the home.
The interim fire chief of the Oldsmar Fire Department spoke to our crew about how the plywood, which had been up since Hurricane Irma, not only caused issues for their firefighters, but endangered residents in the second story of the home.
The fire started on the porch, and the residents upstairs did not know about it until they were told to evacuate. All six residents escaped uninjured, however the home suffered serious damage.
The residents told firefighters that the plywood was so hard to install for Irma, that they left it in place.
The fire chief addressed the safety hazard that created as there was no clear escape route to the outdoors because of the plywood.