Ringling College of Art and Design opens esports facility in Sarasota
SARASOTA, Fla. - A hobby for many kids and teens is now an Olympic sport and a college sport, and one school just opened a training facility with state-of-the-art equipment.
Ringling College of Art and Design in Sarasota's 1,200 square foot esports arena will help the school's video gaming teams get a leg up on other college competition, school leaders said. They said the arena was about a $200,000 investment.
E Ramey, the school's director of recreation and wellness, founded Ringling's esports program in 2020.
READ: Air Force One pilot who protected President Bush in the air during 9/11 attacks shares story in Sarasota
"We were essentially playing with wooden rackets instead of titanium rackets when you think of tennis," he said. "That's how a lot of students were competing in years past. They were either playing with a home set up or a home laptop or something that wasn't as enhanced."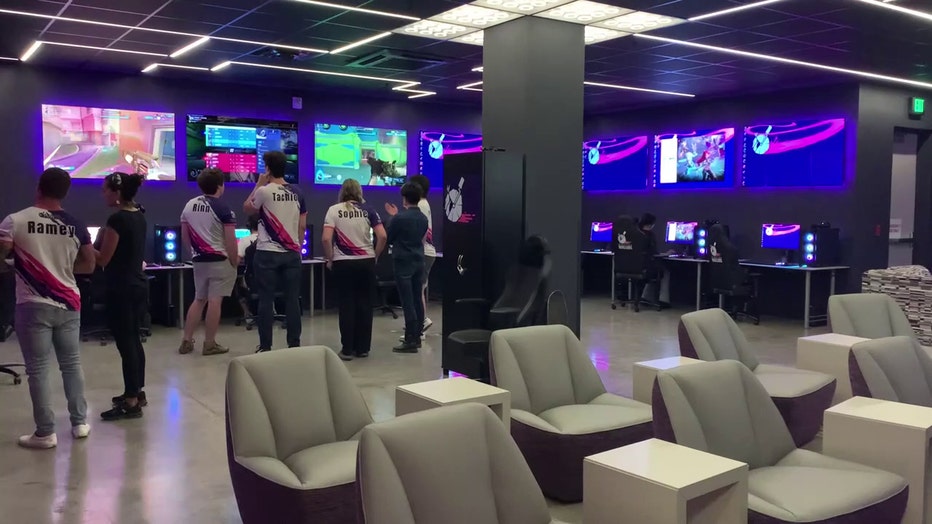 More than 100 students joined intramural esports games in 2020. In the spring of 2021, the school launched three club esports teams. In the fall of 2021, they started the varsity Ringling Rollers team and started competing against schools like Georgia Tech and Kansas State University.
The new arena has 10 state-of-the-art gaming stations, four console stations with 83-inch TVs at each, an XBOX Series X, Playstation 5, Nintendo Switch and top gaming equipment. The program has 20 to 30 students between varsity and JV members who tried out for three different teams. The teams depend on the video games and include Supers Smash Bros, Valorant and Overwatch.
"We have top of the line equipment and now having the space to where they can sit and practice together," Ramey said.
MORE: Mote Marine Laboratory Aquaculture Research Park breeding Caribbean King Crabs to help with coral restoration
Ramey said the arena also allows them to host in-person tournaments. Shannon Craddock, a senior, is on the Valorant team.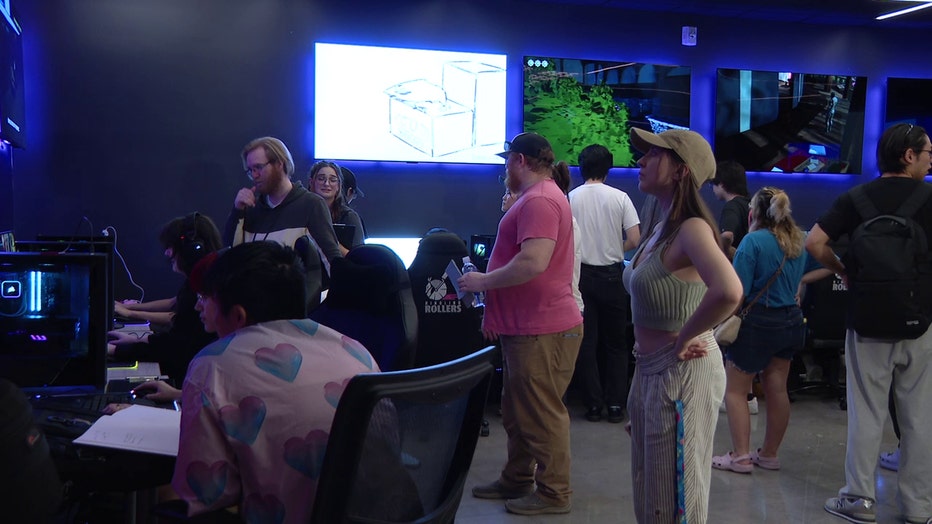 "It definitely adds a level of camaraderie that I think we've definitely we're missing out on," Craddock said. "Being able to actually play with everyone and see everyone's face and interacting with them in person is so much different and so much better than just being online in your dorm or at your apartment. I think it has been really good for team building."
Craddock and Ramey said the arena will help them expand and improve their esports program.
Ringling Rollers' varsity Super Smash Bros team went undefeated last year and won the Varsity Plus Fall 2022 East Coast Divisional Championship.
The arena is open 42 hours a week, and is open to any student when it's not booked for the Ringling Rollers' practice. The teams practice three to four times per week. Ramey and Head Coach Nick Deangelis lead the teams. Deangelis has been coaching professionally for nearly 10 years, and was top-ranked in college and semi-pro tennis.