Sandbags available ahead of Tropical Depression 9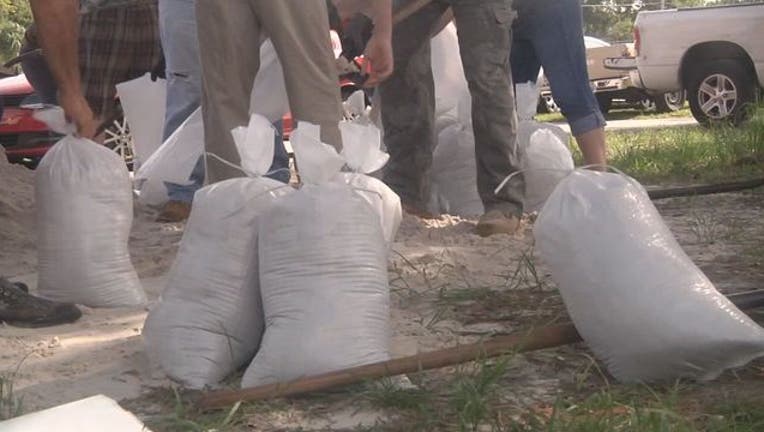 article
TAMPA (FOX 13) - Sandbags are available for Bay Area residents ahead of possible heavy rain in the coming days.
Hillsborough County officials are making sandbags available Tuesday at three sites:
-9805 Sheldon Road, Tampa
-8718 Old Big Bend Road, Gibsonton
-4702 Sydney Road, Plant City
In Tampa, residents can pick up sandbags at three locations from 7 a.m. to 9 p.m. Wednesday:
Pinellas County is making sandbags available again Wednesday at the following three locations:
-John Chesnut Sr. Park - 2200 East Lake Road in Palm Harbor
-Lealman Community Park - 3890 55th Avenue N. in St. Petersburg
-Taylor Park, - 1100 8th Avenue SW in Largo
Sandbags will be limited to 20 per person. Material and bags will be supplied. Residents must fill their own sandbags. Shovels will be available.
The city of St. Petersburg will have sandbags for residents from 9 a.m. to 5 p.m. at the following locations: