Sanitation worker hit by vehicle while helping garbage truck reverse on Clearwater road, police say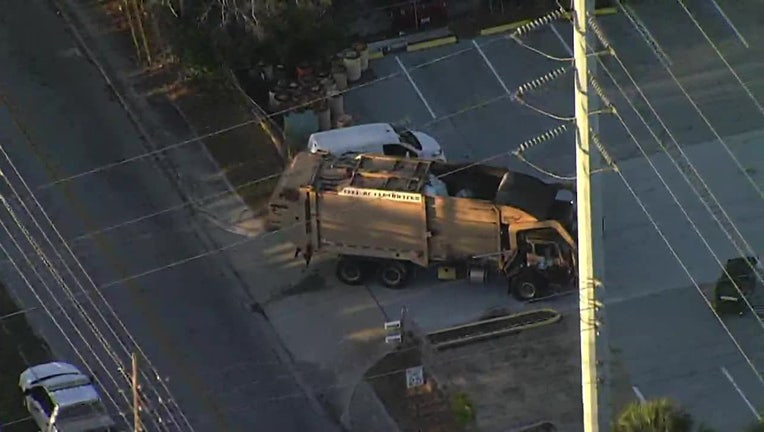 article
CLEARWATER, Fla. - A sanitation worker was hospitalized with serious injuries Tuesday morning after being struck by a vehicle while helping a garbage truck back up. 
It happened around 7:30 a.m. at North MLK Jr. Avenue at Eldridge Street in Clearwater. 
Police say the sanitation worker was taken to Bayfront Health St. Petersburg after the crash. 
MLK Jr. Avenue was closed in both directions during the investigation, but the roadway reopened before noon.