Sarasota Co. 'no swim' advisories lifted for Lido Casino, Venice Pier beaches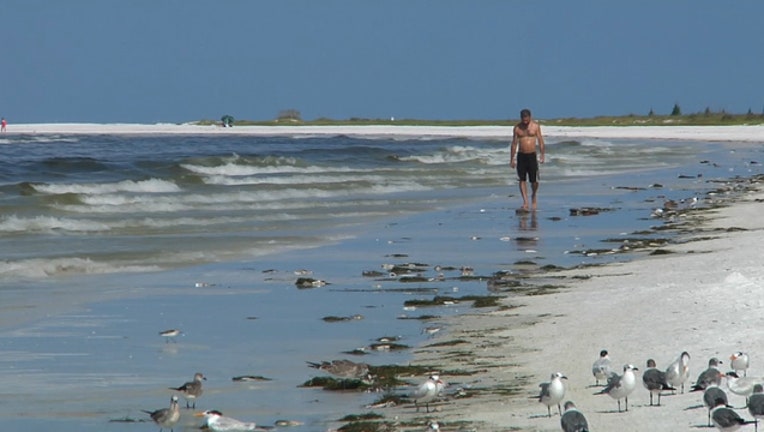 article
VENICE (FOX 13) - Sarasota County has lifted 'no swim' advisories for two of the five beaches where potentially dangerous levels of bacteria were detected last week.
The county says the level of enterococcus bacteria are now at a "satisfactory level, meeting both the U.S. Environmental Protection Agency (EPA) and state recreational water standards," at Lido Casino and Venice Pier beaches.
The county says residents and visitors may return to swimming and other water sports at these beach sites.
Test results from Thursday, August 23 prompted 'no swim' advisories for Lido Casino and Venice Pier beaches, as well as Brohard, Siesta, and Longboat Key beaches.
Signage was posted at all five beaches after the initial advisories were issued but has been removed at Venice Pier and Lido Casino. Advisories remain in place for Brohard, Siesta, and Longboat Key beaches.
The advisory remains in effect for the Longboat Key Beach.
County officials said enterococcus bacteria can come from a variety of natural and human-made sources including wastewater, stormwater runoff, and animal and human feces. It can also come from large amounts of dead marine life, which has been present due to recent fish kills associated with red tide. 
The Florida Department of Health in Sarasota County says it monitors water quality weekly at 16 sites along Sarasota's 34 miles of beaches. The county says it expects to have the next round of test results available on Thursday, August 30.
Call 941-BEACHES (941-232-2437) or visit www.visitbeaches.org to view beach conditions reports.
Visit Sarasota County also provides information about its beaches at www.visitsarasota.org.