Sarasota couple accused of starving, beating kids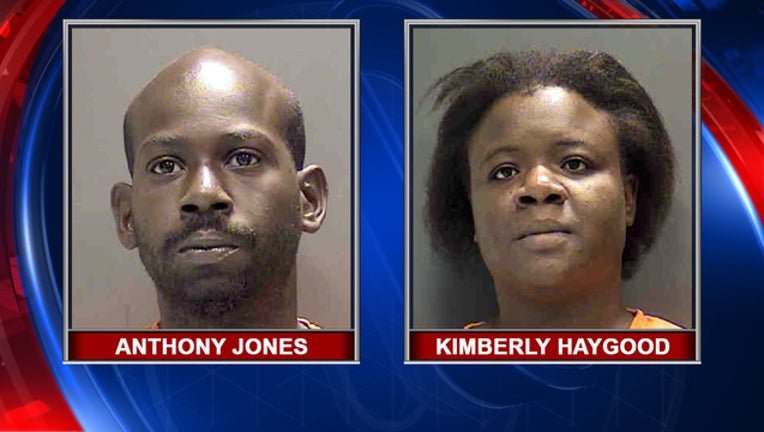 article
SARASOTA (FOX 13) - A Sarasota couple is facing charges of child abuse after police say they found three young children "extremely malnourished and dehydrated."
After being tipped off by a DCF investigator, detectives say they found Anthony Jones, 30, and Kimberly Haygood, 27, were beating their children and not feeding them.
Investigators say the 4-year-old boy weighed only 22 pounds when he was checked into All Children's Hospital.  Doctors told investigators 22 pounds is the average weight of an 11-month old baby. 
The 4-year-old girl, meanwhile, only weighed 26 pounds.
Investigators also discovered multiple markings and scars "consistent with inflicted injury from a belt" on two of the children.
"The sight of the 4-year-old boy took my breath away," Detective Megan Buck wrote.  "My description of him when I saw him was that he looked like a skeleton.  His body was skin and bones.  He has no hair because of lack of nutrients.  He has a skin rash and marks from the lack of nutrients.  He is non-verbal and cannot talk."
The couple also has a 6-year-old boy.
Additional charges are pending.