Sarasota parents arrested after 3-week-old found with severe head injury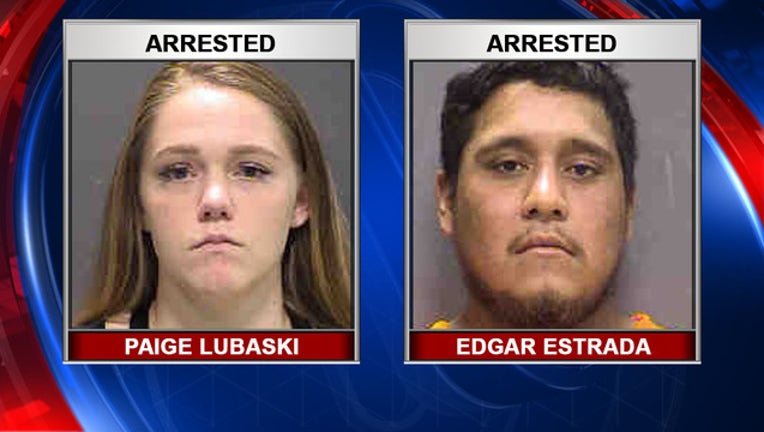 SARASOTA (FOX 13) - A Sarasota couple was arrested after their baby was found with a serious head injury.
Sarasota police detectives said they were told by 18-year-old Paige Lubaski, that she took her 3-week-old daughter to Sarasota Memorial Hospital on July 14 because she was sick. During the investigation, they said she told stories that her daughter fell out of her car carrier as they were heading out of their house and hit her head. Later, she said her daughter hit her head on a dresser.
Detectives said when she arrived at the hospital, Lubaski didn't tell doctors that her child fell. According to the Sarasota Police Department, hospital staff notified the Department of Children and Families due to "unexplained head injuries," but DCF said they found no foul play. 
On July 18, the baby's pediatrician found swelling and fluid in the baby's head. A scan at the hospital showed a skull fracture with some bleeding, and the baby was transferred to All Children's Hospital. Two days later, detectives said the hospital's team determined the injuries were caused by "blunt force trauma," but the team was unable to determine the exact cause since the injury was possibly several days old. 
Lubaski was arrested on a child neglect charge, along with the father, 23-year-old Edgar Estrada, for allegedly knowing the baby's injuries, and not notifying law enforcement. 
As of Tuesday morning, officials said the baby remains at All Children's Hospital and is expected to survive.