Seffner shoplifting suspect ran out of Walmart with 50-inch TV, deputies say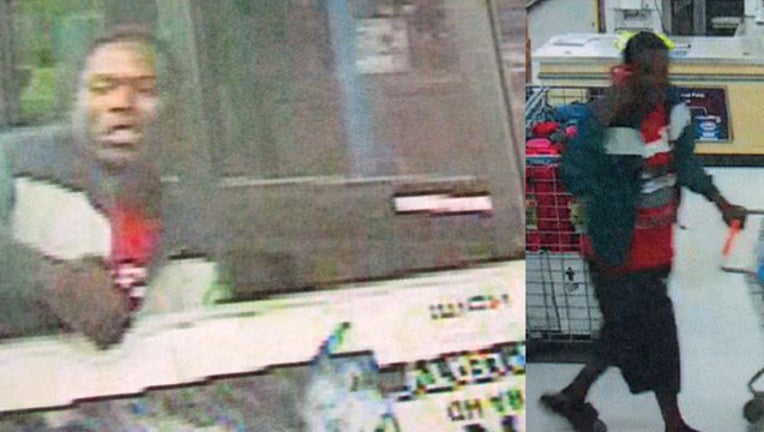 SEFFNER, Fla. (FOX 13) - A man shoplifted a 50-inch television and Hillsborough County deputies are looking for him.
The incident occurred Thursday around 2:30 a.m. at Walmart, located at 11720 Dr. Martin Luther King Jr. Boulevard in Seffner. Officials said the unidentified man used a set of pliers to cut the security device attached to the product. 
Investigators said the suspect lifted the TV into a shopping cart and pushed it towards the exit. When he reached the exit, he picked up the TV and ran out the story without paying, deputies added.
He was seen entering the passenger side of an unknown make and model white sedan, and fled. The suspect is described as a black male in his mid-to-late 30s. He was last seen wearing a red shirt, green, blue and white jacket, black athletic shorts and black slides. 
Anyone who recognizes him is asked to call the Hillsborough County Sheriff's Office at 813-247-8200. Anonymous tips can be submitted to Crime Stoppers by calling 1-800-873-8477 or online at www.crimestopperstb.com.