Sheriff: 6-year-old beat infant sister to death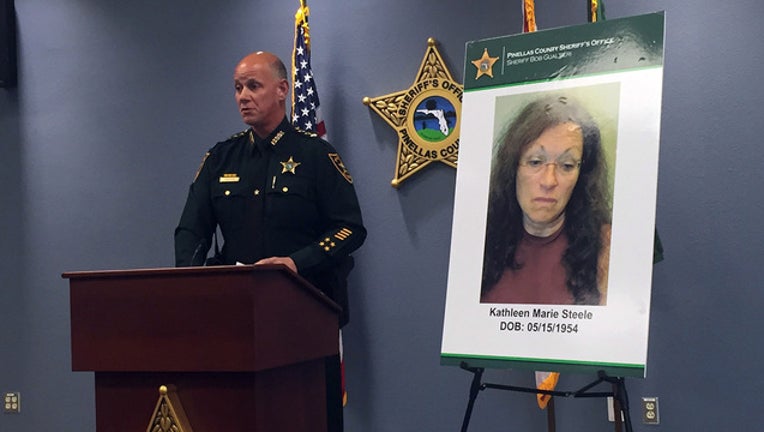 article
ST. PETERSBURG (FOX 13) - The Pinellas County sheriff says a 6-year-old boy beat his baby sister to death while they, along with another sibling, were left alone in a locked van outside a cell phone store while their mother went inside.
Sheriff Bob Gualtieri said the mother, Kathleen Steele, 62, had gone inside the cell phone store on Aug. 8 to have her broken phone repaired and left the three children in the van with the windows rolled up and the van turned off.
The sheriff said the 13-day-old-baby was crying in the van and 6-year-old Frankie slammed the baby on the ground and flipped her around. The baby, also named Kathleen, suffered severe injuries including a fractured skull, cuts, and bruising.
"The best way I can describe it is, he pummeled her," said Sheriff Gualtieri, who also said there was blood on the ceiling of the van.
The boy will not be charged, though the sheriff said the boy admitted to deputies that he caused the injuries and showed deputies how he did it.  
"We decided not to charge him. But nonetheless, we have a 6-year-old who killed a 13-day-old," the sheriff said.
Steele did not immediately seek medical attention after the baby was injured, the sheriff said, and instead took the children to another store. A neighbor later called paramedics to Steele's home, where they performed CPR on the baby and transported her to the hospital where she was pronounced dead.
Sheriff Gualtieri said Steele's husband had died several years ago of cancer, but she had his sperm frozen and was artificially inseminated with her husband's sperm by a doctor in New York. Steele, who was pregnant with her 6-year-old son at the age of 55, was also on the reality show "Pregnant and...", Gualtieri said. 
Three days after she gave birth to baby Kathleen, Gualtieri said there was an incident at a hotel where the baby fell out of a car carrier and was taken to the hospital with a brain bleed. Child Protective Services responded and determined later there was no evidence of abuse and that the incident at the hotel was accidental. 
The two other children have been placed in foster care. 
Steele is charged with aggravated manslaughter and is being held in the Pinellas County Jail.