Sheriff Judd: Our force will always be with you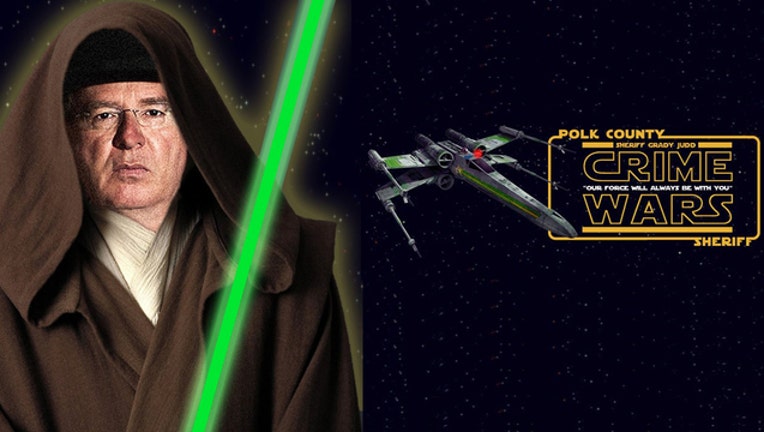 article
WINTER HAVEN (FOX 13) - Polk County Sheriff Grady Judd is at it again!
He's gone viral in the name of protecting his county, this time in light of the new Star Wars movie, "The Force Awakens."
Two separate images posted to the Polk County Sheriff's Office Facebook page Thursday had already been shared a combined total of more than 1,000 times by the next morning.
That's because one of the photos- the page's default image -shows Sheriff Grady Judd himself dressed as a Jedi holding a green, glowing light saber.
And the other- the page's cover photo -showed one of the many space crafts flown in the movies, along with the words "CRIME WARS", and a promise to the people of Polk County:
"Our force will always be with you."
Way to bring the force, Sheriff Judd. Way to bring the force.