Small piece of Pier history to survive
ST. PETERSBURG (FOX 13) - A tiny but well-known structure will soon be the only surviving sliver of the St. Pete Pier. 
The city plans to move the bait house that occupied the southeast corner of the pier head since the 1920's.  It and a companion structure on the northeast corner were outbuildings to the Million Dollar Pier, which had a ballroom and other indoor activities. 
"Your fishing, maybe not exactly attached to the building, probably makes sense," historian and Pier author Nevin Sitler explained. "Why don't you put your smelly bait and fish supplies a little bit off?"
At some point, the bait house became very well known. 
"The pelicans?" St. Petersburg resident Jerry Traughber recalled, "I remember how people used to feed them fish, they're fighting over it and everything.  Oh my God.  There were like a hundred of them right on the corner right over there right by the bait shop."
Despite its humble profile -- the bait house measures roughly 15 feet by 15 feet -- that activity makes it historic.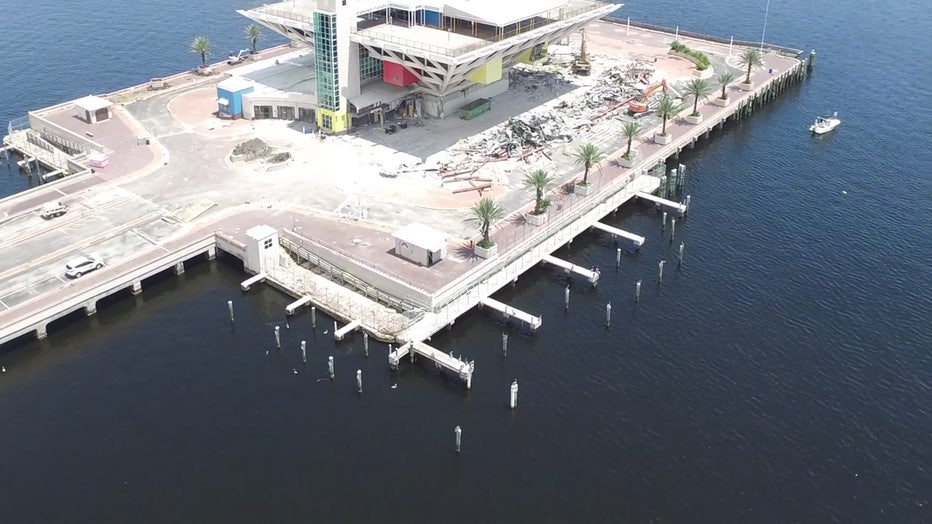 "Almost a hundred years of memories and millions upon millions of people throwing a quarter out, buying a bucket of bait -- that's rich in history," Sitler continued. 
City officials do not yet know when they will move the bait house, nor how much that will cost.  It will become part of the St. Petersburg Museum of History, which will turn it into an exhibit. 
Despite the lack of details, there is some certainty the promise will be kept:  It is specifically mentioned in the historic preservation plan the city agreed to in order to receive federal demolition permits to demolish the Pier.