Deputies capture snake that slithered into Pinellas County home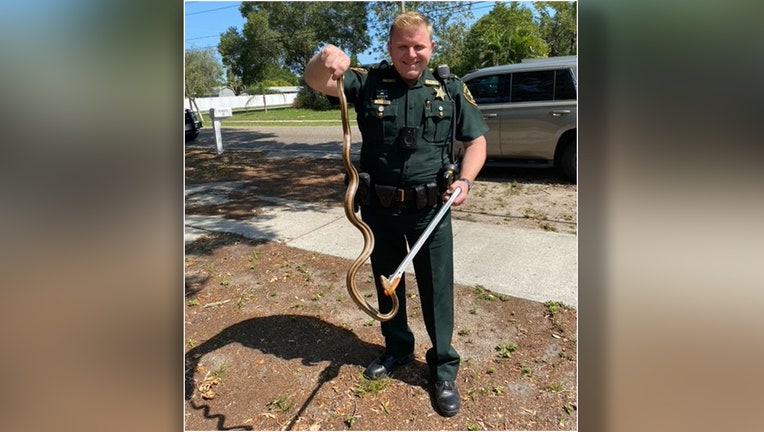 article
ST. PETERSBURG, Fla. - A Pinellas County resident had to call authorities to remove an unwelcome visitor.
Deputies say an Eastern rat snake slithered its way inside the home, scaring those who lived inside.
According to PCSO, the Eastern rat snake is not dangerous but it was unexpected and the homeowner called deputies for help.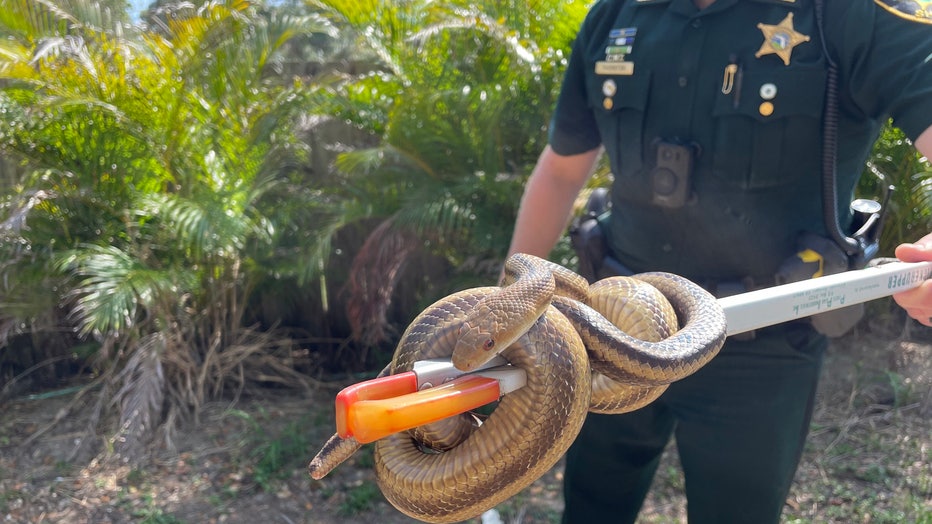 Eastern rat snake captured by a Pinellas County deputy. Image is courtesy of the Pinellas County Sheriff's Office. 
Deputies with the Pinellas County Sheriff's Office captured the 'nope rope' and relocated the docile reptile to a wooded area.