South Carolina woman discovers 'snake convention' on her porch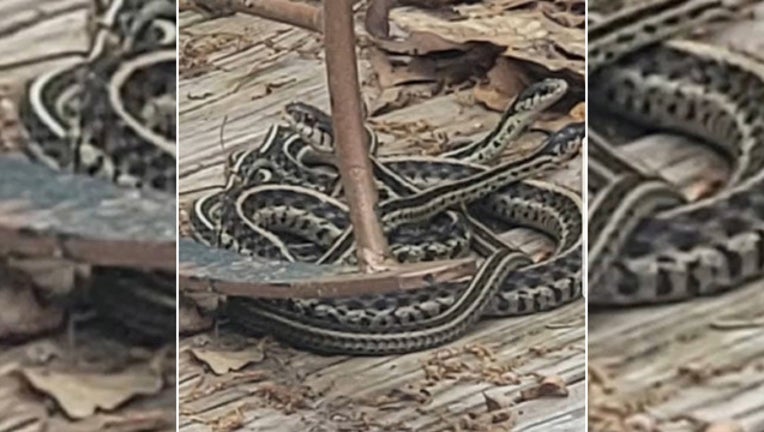 AIKEN, S.C. (FOX 13) - A South Carolina woman discovered a party of six snakes on her back porch.
Andrea Dick of Aiken, South Carolina was startled to find the snakes on her porch Friday morning. She went on social media to ask for help, saying she spotted the "snake convention" on her porch while she was having her morning coffee.
She ended up using that cup of coffee as her weapon. Andrea hid under house, she said, and threw the hot liquid onto the snakes to scare them away.
"I sat drinking a cup of coffee AND looked down to find 6 snakes having a 'snake convention' within a foot of my feet," she wrote in the post. "I threw my coffee at them (yes, that was extreme but necessary) then ran but stopped to take a picture because not ONE person would have believed me."
WKYT reports the longest of the group may have been close to five feet long.